---
Turkey Sneezes and Gold Drops $50. Why?
UNLOCKED: Turkey Sneezes and Gold Drops $50
WHO SOLD GOLD YESTERDAY?
Authored by Goldfix on Substack
Good Morning. Monday morning saw a massive sell order hit the Gold futures market with almost reckless abandon. While no-one who is speaking knows why the market acted this way, we do know that it was one of three type players. It always is.
Someone Sold $2.2 Billion of Gold in 2 minutes Monday...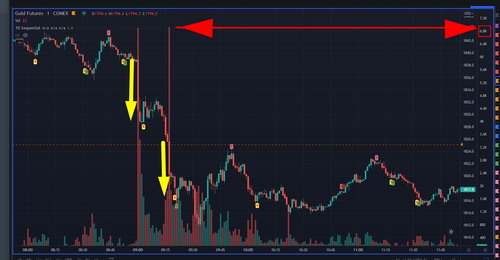 ---
Free Posts To Your Mailbox
It could have been Bulls closing a position. Someone like  Paulson perhaps liquidated. We discussed this on today's GoldFix podcast. Here's a clip from that. Clip 2: Someone Sells $ 2.2 Billion in Gold in 2 minutes
Clip 2: $2.2 Billion plus is sold in 2 minutes at 9 a.m. Paulson, Bank, Erdogan or someone else pic.twitter.com/fvrpi3dCU1

— VBL (@VlanciPictures) November 23, 2021
It could have been Banking related. Perhaps some deal the IMF was presiding over like an SDR hedge had to be put on. That's another explanation we won't know, if ever, until it is done. When Venezuela defaulted on loans some years ago, that put pressure on Gold most likely from selling to raise cash.
Turkey's Hyperinflation Path
Staying with banking, maybe some bank or large passive fund like a Blackrock is lightening its Gold position in favor of Bitcoin? There is a third and very current situation involving Turkey. It has been posited that Erdogan or someone close to the situation may be selling metal for liquidity to handle cash flow. Why would someone sell Gold in a potentially hyperinflationary situation? There is precedent for Gold selling off in times when liquidity is more important than assets. CLIP 3: Hyper Inflationary Fears.
CLIP 3: irrational behavior in hyperinflationary situations pic.twitter.com/orPvmdd9HT

— VBL (@VlanciPictures) November 23, 2021
He certainly doesn't seem worried about the looming hyperinflation that is emerging in his home country.
Turkey Sneezed
For our money it is hard to tell what if any involvement Turkey has in yesterday's Gold slam. But it has been our experience that there are few coincidences in this global Geo-political financial system anymore. Systemic risks are everywhere now. And something has to give. Given the history of Gold behavior in a crisis dating back to the LTCM fiasco, through the Grexit/Basel 3 debacle in 2013; we'd say Gold was made to give ground. It always does. Gold bails out firms, banks, and nations when they mismanage their risk. Many times over the years, when a financial crisis hits, Gold ends up being sold like your grandmother's grand piano to pay the bills. We conjecture that Gold caught a cold when Turkey sneezed.
Gold's End of Year Drivers Updated
On Sunday in the GoldFix Premium report we revisited the Four Drivers that would determine Gold behavior for the remainder of 2021.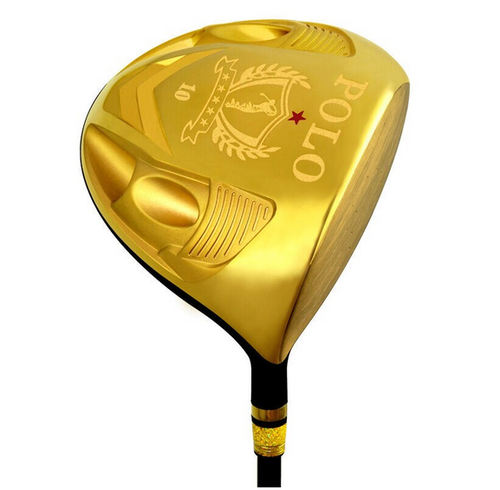 With regards to the seasonal aspect to Gold investment we updated subscribers with this comment:
Precious Metals are firmly in the buy season of their annual cycle. These past 3 weeks have seen nice moves confirming once again our trading thesis.
But something went a little weird last Friday:
However, as bullish as we still are from flows; this next week is a problem. The market is still a "buy" on weakness for us as long as it remains anchored above $1835. But we are seeing momentum funds chase the price a little bit.
After seeing CTAs ( Gold retail players) get short and repeatedly cover over the last two months, it started to feel like the opposite was happening on the upside. Concern was voiced:
This would be the flip side of the CTA behavior which we correctly handicapped the past two months. And it worries us. We also see the banks getting shorter once again. Be careful. Buy dips if at all, not rallies now. Time to be safer for a few days.
Even Zerohedge, which rarely makes technical comments had this to say on Friday:
Rounding top-like pattern this week in the yellow metal, but gold is holding well above $1800 still...

but gold is holding well above $1800 still...- Source
In Sunday's afternoon report it was shown that the buying which had propelled this market higher the last 4 weeks had for the first time in a while closed the week out of the money despite open interest showing even more buying.
These past 2 weeks we we saw a significant increase in bullish fund activity. Note below, the first (yellow) week Gold went up as they bought;

But last week the market went down even as they bought. That is a concern. Next week will determine if these buyers are patient or not.
Clip 1: Sunday Night Selling. Then came Sunday Night. At 6 p.m. Sunday Eastern time something suspicious happened- profanity.
Clip 1: Sunday Night Selling pic.twitter.com/WnTuFxel6q

— VBL (@VlanciPictures) November 23, 2021
Friday Was An Alarm Bell
Friday's behavior was concerning. Funds buying and market selling off should have been an alarm bell. Zerohedge's rounding top comment combined with the open interest spike i n a selloff should have been a big alarm.
Clip 4: Friday's behavior was concerning pic.twitter.com/goEWxCf7EF

— VBL (@VlanciPictures) November 23, 2021
Oh Well. Better luck next time.
GoldFix/Bitcoin Ask: Subscribe if you like this. It's what we're passionate about. It's what matters to us and we  think you. It's $5 a month for daily reports and podcasts like this
---