---
Submitted by QTR's Fringe Finance
Having already provided my semi-lengthy look at 22 stocks that I am watching heading into 2022 (you can view that far more serious post here), I wanted to do something more fun, and less serious to open the new year.
Heading into each new year, contained herein are 80 predictions of mine - void of all analysis and disclaiming any and all guarantees that I have any idea what I'm talking about. Absolutely none of these are to be considered life advice, investment advice or solicitations to buy or sell securities, sectors or industries mentioned.
Please note that I have personal financial exposure to some elements in this list and that these are nothing more than wild-ass guesses, for fun, of what I think the coming year could bring.
This list is for fun only - and is all opinion only.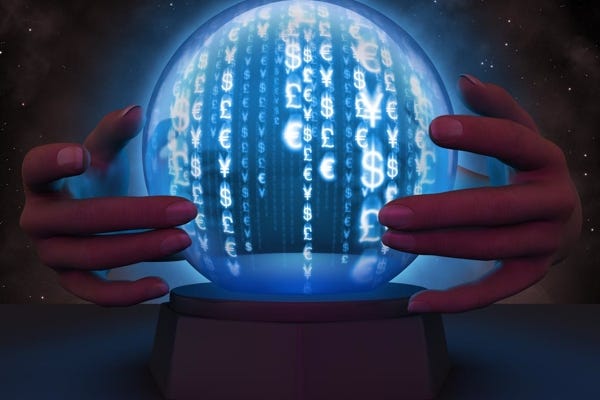 It'll be fun to look back at these predictions next year, when I make a similar list for 2023.
And hey, at the very least, this list will serve as a handy reference guide as to how not worth it a paid subscription to my blog can be! When you eventually decide to unsubscribe, you can always look back at this list and point before giving me the "your analysis is too simple", "you're too on the fringe" or "your blog costs too much" excuse that I get dozens of times per day.
But for now, are you still with me? Great. Here's what I think could be in store for 2022, divided into topics:
U.S. Politics
Joe Biden will not finish the year as President of the United States. I've been saying this since the beginning of his term: I wish Joe well, but I just don't think he's going to be able to make it another 12 months - and I'm not sure his party will let him.

Eric Adams is recognized widely, by both sides of the aisle, as exactly what New York City needed and is praised for his job in balancing liberal policy with maintaining law and order.

Inflation replaces Covid and becomes the key political issue driving U.S. policy for the second half of the year, into mid-terms

Mid-terms then swing wildly in favor of the GOP

Presidential candidates for 2024 will start to emerge especially early, in late 2022, instead of the spring before the election year (Spring 2023) when they usually begin announcing

Beto O'Rouke will get blown out in the Texas Governor's race

Elizabeth Warren and AOC continue to drum up conversation within their own party about members of Congress being allowed to trade stocks

The issue (members of congress trading stocks) puts Nancy Pelosi at odds with her own party and Pelosi starts losing the support of her party publicly

Leaning on his evisceration of Dr. Fauci over the last year, Sen. Rand Paul will announce in late 2022/early 2023 that he is running for President and will post extremely formidable numbers early on, standing at stark odds with his last Presidential run. He will be a contender for 2024.

AOC challenges Senate Majority Leader Chuck Schumer in a 2022 primary

Herschel Walker wins his 2022 Senate election in Georgia by a landslide

Republican Marco Rubio holds in Florida

As such, Florida swings further red than it was in years prior. Florida's image post-2022 changes from being a guaranteed swing state to a more solidly red state as a result of many people who have defected there for its policies

Winsome Sears becomes a political smash hit for the Republican Party and immediately becomes part of the discussion of running for higher office
Covid-19
The next Covid variant will be weaker than Omicron and will be a turning point for the populace, who will push back harder than ever against mandates and lockdowns.

The mainstream media will make one of its largest pivots in history on how it reports on Covid, and in general, spurred by the success of Joe Rogan.

Covid becomes widely accepted as....(READ THE FULL LIST OF 100 PREDICTIONS HERE)
--
Finally, for the next 48 hours, readers of Zero Hedge can get 22.20% off FOR LIFE as subscribers by using this New Year's link to help usher in 2022: Get 22% off forever