---
Fossil Fuel Disaster Accelerates As Australia Runs Low On Coal
THE LAND OF COAL IS SHORT COAL
Australia's biggest coal plant can't get enough coal, as fossil fuel disaster accelerates
In its quarterly update, Origin confirms its view that the price rises were being driven by coal plant outages and high fossil fuel prices, and warns it will continue in at least the near term until more renewables can be brought into the grid.

"The challenges with coal delivery to Eraring Power Station are expected to persist into FY2023," it says in its quarterly update.

"This is expected to result in a material increase in coal purchasing costs given high coal prices and continued exposure to high spot electricity prices.

"While Origin has worked closely with coal suppliers to secure additional coal supply by rail, there are limitations to the amount of coal that can be delivered to the plant by this method. Therefore, there is uncertainty regarding the plant's output in FY2023.
Staying in the land of the sausage sizzle…
Energy retailer tells more than 70,000 customers to go elsewhere or face doubling of prices
The markets are just rocketing every day," Luke Blincoe, ReAmped's chief executive, said. "The best thing we can do is advise customers to look somewhere else because the price increases that we will need to put through are so significant that we just would rather they were elsewhere and getting better deals.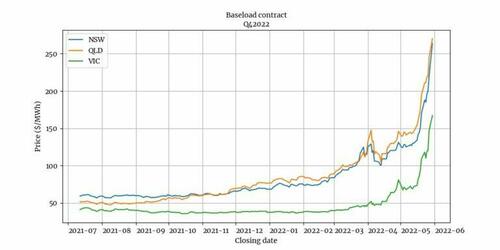 I don't even know where to begin. I just shake my head. Instead, we just cruise on knowing that the worse it gets the better it gets… for our portfolios.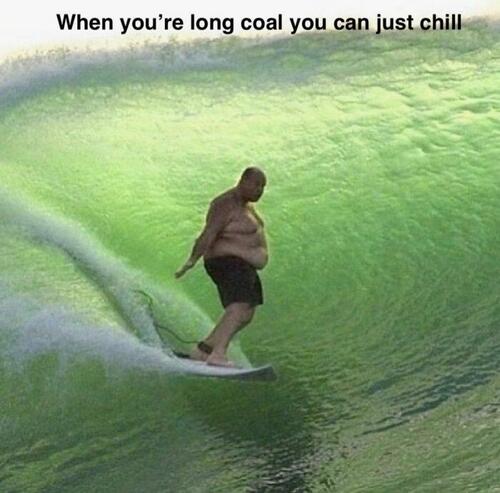 How Our Fund Is Frontrunning The Economic Madness In 2022 And Beyond
Copper - Copper prices have to rise to address a huge supply deficit looming on the horizon.
Shipping - Shipping is vital for the functioning of the modern world, yet is priced for bankruptcy.
Eastern Europe - Position for the long term trend of capital moving from the West to the East with Polish and Russian equities markets.
US Dollar - We're bearish all paper currencies, but believe that the USD will outperform all others.
Base Metals - Clean energy targets require more battery metals than existing global supply.
Off Shore Oil & Gas - Offshore oil investment has been smashed, yet consumption continues to grow.
Rare Earth Metals - A play on geopolitics and a cycle that should see a repricing of these commodities.
Uranium - The looming supply deficit promises to pay handsomely when the market inevitably reprices.
Gold - Gold sees the perfect storm; the turn of a cycle, supply issues, and lack of faith in sovereign currency.
Coal - Modern society is dependent on coal, with supply continually growing. Is there a more hated investment?
Personal Defense - Order is breaking down in the US, and the unrest is giving us an opportunity to position for asymmetry.
Agriculture - Lockdowns and monetary stimulus have ensured food prices will rise, providing deep value.
Natural Gas - Supply and demand dynamics coupled with dependency from the US provides a great opportunity.
Plus much much more...
If these themes make sense to you then click the link below to learn more about Capitalist Exploits and how you can play along.
-----------
-----------
Contributor posts published on Zero Hedge do not necessarily represent the views and opinions of Zero Hedge, and are not selected, edited or screened by Zero Hedge editors.