---
Russia Producing More Oil Than Prior To The Invasion
Submitted by QTR's Fringe Finance
Friend of Fringe Finance and well known financial news contributor - as well as 38 year veteran of markets Kenny Polcari has been kind enough to share his most recent thoughts on the market with our readers. 
I've been lucky enough to be friendly with Kenny for about a decade now, and he was the first guy to ever take me on what I can only describe as an unauthorized tour of the NYSE trading floor, where I got to personally tell several confused specialists and market makers that the Chinese names they were trading were frauds that didn't even exist.
The tour didn't last as long as I would have liked, to say the least. But I've always appreciated Kenny's willingness to welcome people into his busy world for nothing in exchange, and his decades of experience, which gives you a pulse on markets that only time can help you recognize.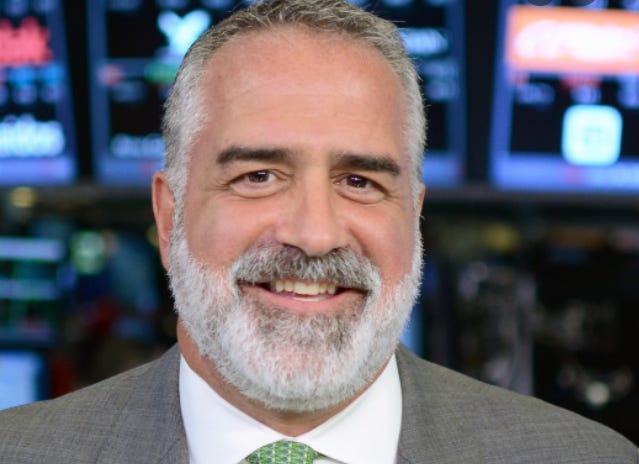 Photo/Bio: CNBC
For those who aren't familiar with Kenny or don't recognize him from TV, he is Managing Partner of Kace Capital Advisors, Chief Market Strategist at SlateStone Wealth, and a Managing Director at Campfire Capital a boutique investment bank. He started his career on the floor of the New York Stock Exchange (NYSE) as an institutional broker back in the early eighties when the march of electronic trading was already taking its first steps, and the great bull was first learning to run.
In today's post, he talks about Jerome Powell's testimony on the hill last month, falling yields and oil - which I also provide additional color on.
The post has been lightly edited for punctuation and grammar.
---
Kenny On Jerome Powell's Latest Testimony On The Hill In Late June
Day 2 on the Hill for [Jerome Powell] went off without a hitch - that is good. But lawmakers did press him on the possibility of stagflation, asking how the Fed would manage the process if rate increases failed to halt inflation, but succeeded in slowing the economy – think 'stagflation'? 
His response was clear, saying that he would be 'reluctant' to shift from raising rates to cutting rates until he 'saw clear evidence that inflation was coming down in a convincing fashion before we declare any kind of victory'.

I find that comment comical, because [Fed officials] were also very clear about what they would do when inflation reached 2%. Recall that he, former Chair Yellen and former Chair Bernanke were all very clear on what would happen when that happened: they would change policy to reflect the fact that they reached the goal.
How would that work out?  Because – let's be honest – he and 'they' all missed the signs, they chose to ignore the data points that suggested [inflation] was heating up, ready to raise its very ugly head.
Instead, they chose to continue the stimulus – helping to whip inflation into a 'frenzy'.
Who Is To Blame For Inflation? And Has Anyone Noticed Russian Oil Output? 
I hold them responsible for at least 70% of the current problem - the other 30% can, yes, be attributed to continued supply shortage out of China (8%), outsized demand for energy coupled with a deliberate attempt to 'shutdown' big oil (20%) and maybe Putin put the cherry on top when he launched the Ukraine invasion – contributing the final 2% to the equation.

Maxine Waters, chairwoman of the committee, did not disappoint as she ranted on and on in her opening remarks, blaming corporate 'greed' and lack of 'healthy competition' as the reason for surging inflation.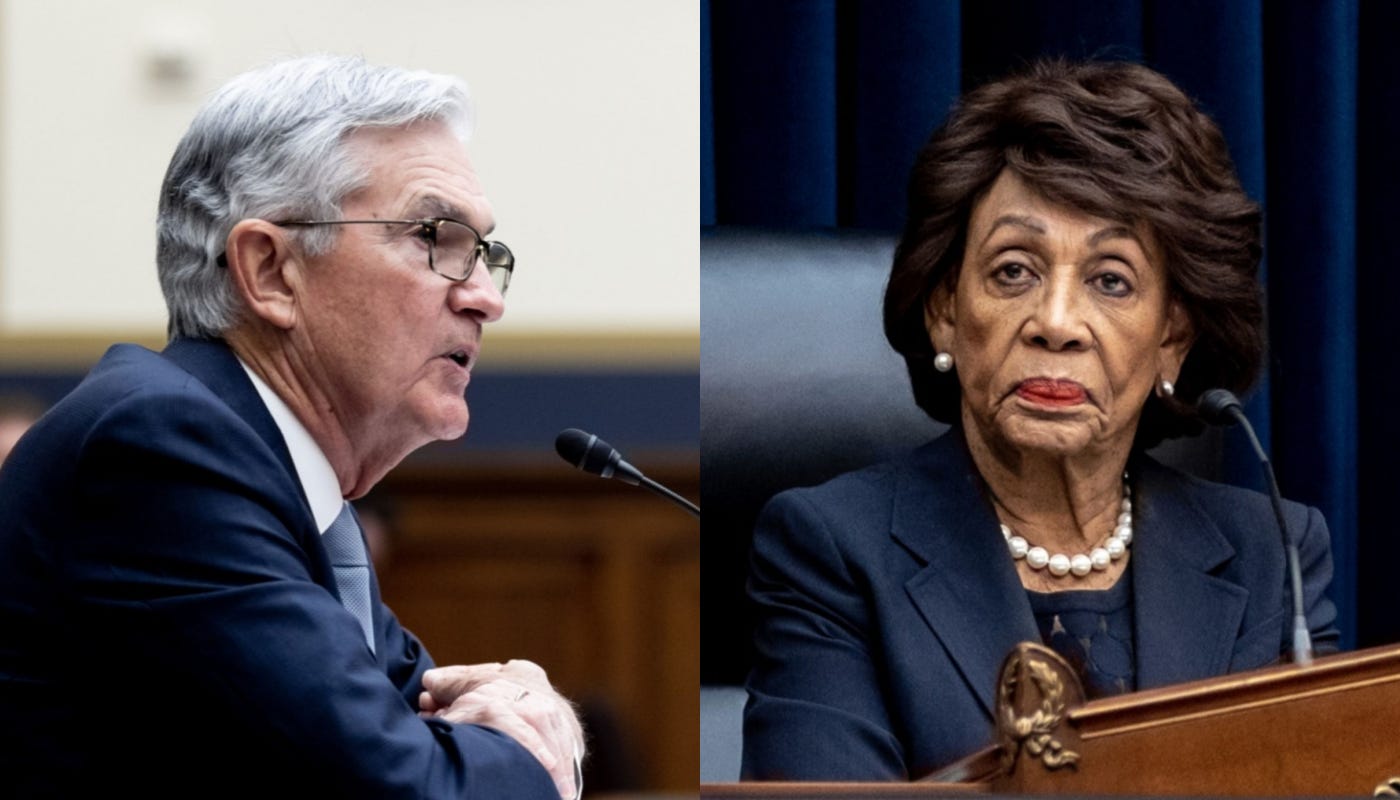 She made zero mention of the massive spending policies (free money) of the administration and she doesn't seem to understand the role that the Fed played in keeping rates at 0% for way too long, along with the bond buying stimulus program that also went on well beyond its lifespan - all while inflation spun out of control.
She did, though, offer up 2 possible solutions, while making sure to let us know that the GOP didn't support them.
First, she talked about the Democratic $28 million funding program for the baby shortage formula and second, her Racial Equity, Inclusion and Economic Justice Act as another possible solution to stem inflation - without explaining how either piece of legislation would address surging food, energy and housing price.
But it was a good 'icebreaker' for the start of the meeting.  
Economic data [at the end of June] told another story...(READ THIS FULL ARTICLE HERE). 
Contributor posts published on Zero Hedge do not necessarily represent the views and opinions of Zero Hedge, and are not selected, edited or screened by Zero Hedge editors.
Loading...