---
Pres. Biden's Legacy: German Energy Rationing Begins
Housekeeping: Thank you for the new subscribers.  We hope you see GoldFix's value.
---
Russia increasingly likely to reduce or cut off Natural Gas heading into winter. Guess when this all really started?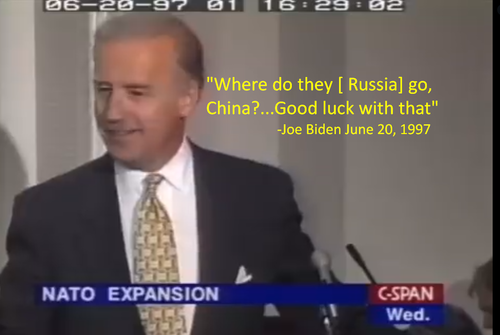 Bottom Line
Yesterday, News broke of a German city rationing hot water to its citizens. The news is actually potentially worse than the headline. This winter may be a very dangerous one, especially in Europe.
Then we got wind of Hamburg, Germany's second largest city considering rationing as well Hamburg Official Tells Residents Prepare For Hot Water Rationing Amid Energy Crisis
Hamburg Germany is mulling over the potential rationing of hot water as the energy crisis worsens. 
"In an acute gas shortage, warm water could only be made available at certain times of the day in an emergency," Hamburg's environment senator Jens Kerstan told German newspaper Welt am Sonntag on Saturday. 
Kerstan also spoke with the German daily newspaper Hamburger Abendblatt and warned, "We are in a much worse crisis than most people realize." -
How We Got Here:
The current flow:
G7 threatens Oil price caps
Russia must consider cutting off energy flows to the EU
EU countries brace for winter by rationing
Since the price cap threat on Russian oil was unleashed at the G7 last week described in: G7 Communiqué: Economic War Declared on June 28th; Western leaders have been preparing for potential retaliation by Putin.
JPMorgan detailed why an energy counter attack is a growing possibility in their July 1 report on Oil covered in JPM Says $380 Oil Possible If Russia Retaliates
Hence, it now appears more likely that export cuts could be used as leverage in our view. Given the high level of stress in the oil market, a cut of 3.0 mbd could cause global Brent price to jump to $190/bbl, while the worst-case scenario, a 5 mbd cut, could drive oil price to a stratospheric $380/bbl.
Russia is increasingly likely to simply cut back or cut off its Oil and Natural Gas flows to the EU now. The idea being: If you are capping Russia's prices (which hurts Russia in more ways than one), then we will sell to the east or not at all.
Screwing Up From Clinton's Administration to Biden's
How did we really get here?  Watch for yourself
WATCH: "Where do they go?"
Biden comments on Russia's NATO expansion concerns and their possibly "looking to China" - 1997
📽 @The92ers pic.twitter.com/vLLwndWfnz

— VBL (@VlanciPictures) July 1, 2022
Back to the main story.
Not Just Hot Water, All Heating Ability
Landlords are rationing hot water as a result of utilities reducing the ability to heat their water. Utilities, we believe, are being mandated to conserve Natural Gas in anticipation of a Russian counter attack if price caps go into effect. In fact, they are in the process of normalizing flows by reducing their dependence anyway now. Mandated conservation is the next logical step. The German Site Bild ran a story on this
Translated from German: "Hot water only at certain times...You are informed that hot water flows only in the morning, from 4 to 8 a.m., lunch from 11 to 13 o'clock, in the evening from 17 to 21 PM.
"German Landlords Start to Limit Hot Water, Heating Hours...The measure was taken by a housing cooperative in the small town of Dippoldiswalde and would affect 600 apartments managed by the cooperative"
Natural Gas is Likely Weapon of Choice
While oil gets all the headlines, it is Natural Gas that is the most likely weapon to retaliate at first. Why? Because Russia derives much more revenue with Oil than it does with natural gas.
Russian Gas Pipelines to China, built for such an occasion…
JPMorgan:
The most obvious and likely risk with a price cap is that Russia might chose not to participate and instead retaliate by reducing exports. Therefore a cutting off of Nat Gas flows to Europe costs them less in revenue.
They could cause acute damage in a coldsnap while reducing their economic inflows less.
Who Suffers Most? You Do
The largest importers of Russian gas in the European Union are (Southern) Germany and Italy, accounting together for almost half of the EU's gas imports from Russia. Other larger Russian gas importers in the European Union are France, Hungary, the Czech Republic, Poland, Austria and Slovakia.
Which is why southern Germany, so dependent on Russian gas, is beginning to "ration" hot water. It is also why we feel the most expeditious (and heinous) next play would be for Russia to reduce or cut off Natural Gas heading into winter. They wouldn't even have to cut off oil. Then see how the west reacts.
US Implications
If this fear is realized, Natural Gas prices should also rocket higher here as the US will continue selling its own Nat gas for a profit to the EU in the form of LNG.
The only two things we see changing that calculus should the worst come to pass in Europe are:
mild winter weather, and
the willingness of the US to "help" Europe.
If those should happen, especially with the speculative and panicked buying that will ensue prior to such a reversal of trend, then expect gas prices to collapse from all the speculators running for the exits. In either case, being short what you cannot be afford to be short is dangerous in the EU.
Finally: If you are wondering where this all ends up. it ends with Central Bank Digital Currency being mandated to direct money to those people and parts of the economy where it is needed most. Thanks Joe
End
Contributor posts published on Zero Hedge do not necessarily represent the views and opinions of Zero Hedge, and are not selected, edited or screened by Zero Hedge editors.