---
Is Nancy Pelosi Going To Spark A War With China?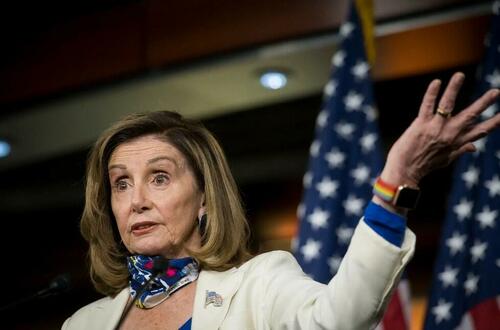 Will COVID Save Us From War Once More?
When she's not busy exercising call options on Nvidia, Inc. (NVDA) shares to profit from pending legislation, or bailing her husband out of jail for a DUI arrest, Nancy Pelosi is third in line to the U.S. Presidency as Speaker of the House of Representatives. In that official capacity, she risked a diplomatic row with China in April, when reports suggested she planned to visit Taiwan as part of her Asia trip. Fortunately, for the sake of East Asian peace, Pelosi tested positive for COVID, causing her to cancel her trip: 
Update(12:25ET): It's been confirmed that Nancy Pelosi's weekend Asia trip has been postponed following her positive Covid-19 test. "A congressional delegation trip to Asia that Pelosi had planned to lead has been postponed, Hammill said," Nikkei writes.

* * *

There are widespread reports that House Speaker Nancy Pelosi is scheduled to arrive in Taiwan on Sunday, which some are still chalking up to "rumor" given that neither Taipei officials nor Pelosi's office have confirmed the trip, which would be the first time since 1997 that a US House speaker visited the island (when Republican Newt Gingrich did). 

Beijing was quick to slam the trip, urging the US to cancel it immediately, with Chinese Foreign Ministry spokesman Zhao Lijian saying China opposes all forms of such official interaction between the US and Taiwan. He lodged official protest, saying it would violate "one-China" understanding between Beijing and Washington and further would falsely signal pro-independence forces - for which a forceful response would be warranted. 
Now, however, Reuters reports that Pelosi's Asia trip has been rescheduled for August, and Hu Xijin of China's state-run paper Global Times offers a stern warning against her visiting Taiwan: 
If she really dares to visit Taiwan, it will be a major serious incident. She will be the enemy that divides China. She will experience a risky visit. She will also bear historical responsibility for possibly triggering a military conflict in the Taiwan Strait. pic.twitter.com/pNXIRvtX0W

— Hu Xijin 胡锡进 (@HuXijin_GT) July 19, 2022
Would Pelosi Be Rash Enough To Provoke China? 
If you're wondering if one of the senior-most elected leaders in America would be rash enough to provoke China in this way, my answer would be: absolutely. Just think of what America's political leadership has done so far this year in response to the Ukraine War (which it helped provoke by arming and training Ukrainian troops for years and proposing eventual NATO membership for the Ukraine). It has levied unprecedented sanctions on Russia which have helped cause record gas prices in the U.S., immiserated Germany, and drove Russia, China, and India closer together in opposition to U.S. hegemony. So it's entirely within the realm of possibility that Nancy Pelosi would risk war with China at the same time we're risking war with Russia. 
Hopefully, someone sane in the U.S. government manages to rein Pelosi in. Let's close with a brief word from our sponsor. 
A Word From Our Sponsor
Does this picture frighten you?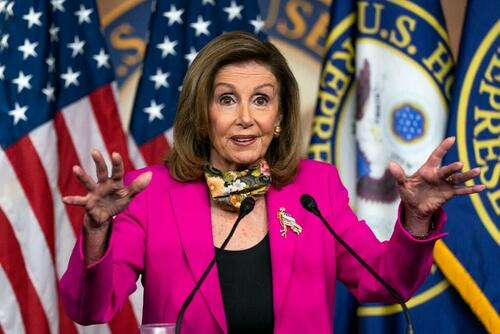 Are you worried this woman is going to start a war with China over Taiwan, sparking the mother of all stock market routs? 
Protect your portfolio today. Aim your iPhone camera at this QR code for some piece of mind (assuming you aren't reading this on your iPhone, obviously).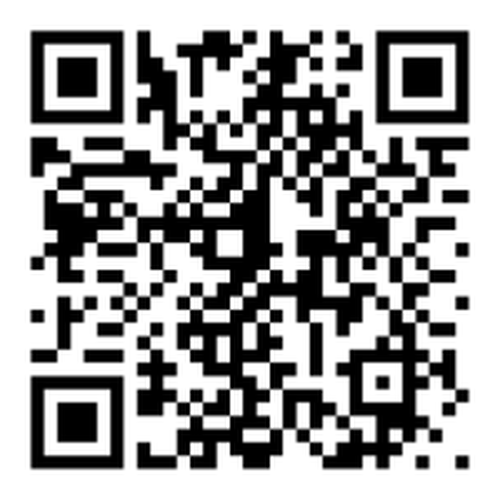 If you don't have an iPhone, you can visit our website instead. 
If You Want To Stay In Touch
You can follow Portfolio Armor on Twitter here, subscribe to our occasional email list here, subscribe to our YouTube channel here, or visit our website by clicking on the image below.

Contributor posts published on Zero Hedge do not necessarily represent the views and opinions of Zero Hedge, and are not selected, edited or screened by Zero Hedge editors.