---
Biden's America: Too Broke To Bet?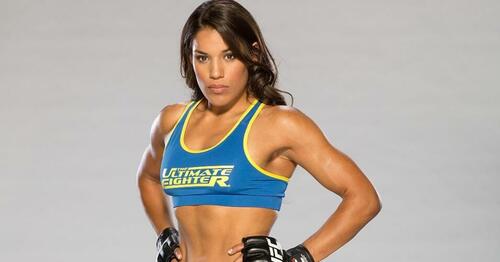 Opiates For The Masses
Earlier this year, Tucker Carlson pointed out on his top-rated cable news show how American living standards were in decline. 
Perhaps it's not a coincidence, then, that as our living standards have declined, our state-approved distractions have expanded. "Medical" marijuana is now legal in 38 American states and sports betting is now legal in 30 American states, 
One Problem: You Need Money To Bet
One challenge with sports betting as a diversion is you of course need money to bet, and apparently, Americans aren't as flush as they used to be. One indication of that is the performance of sports betting companies this year. DraftKings, Inc. (DKNG), for example, is down more than 50%.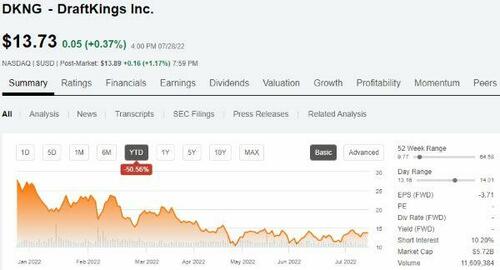 MGM Resorts International's (MGM), which runs the BetMGM app, is also down significantly this year, albeit not as much as DraftKings. 
Another indication that Americans might be short on cash to bet is that some betting apps are effectively paying them to bet. One example is BetMGM. This week, ahead of UFC 277 on Saturday, they offered a 100% deposit match to existing customers.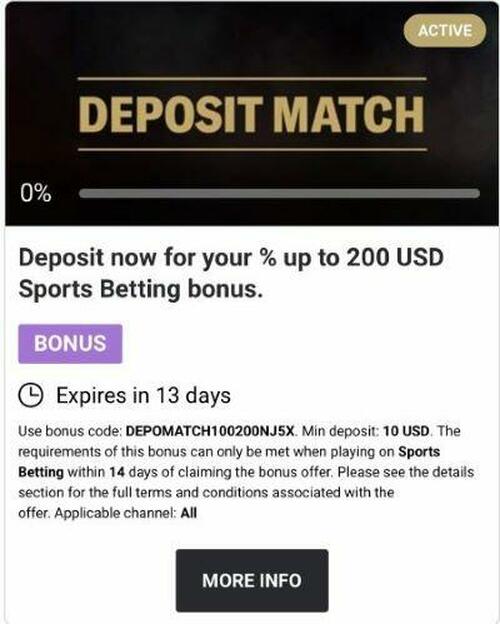 Basically, this deal was you deposit $200, and they give you another $200. Bear in mind that a lot of credit card companies won't let you use them to fund a betting app, for obvious reasons, so this had me going to get cash, and then taking it to a local CVS and using a payment app called PayNearMe to deposit the money. 
If You're Not Too Broke To Bet
If you have a few dollars to bet, and want to take a stab at this week's card, below are my picks for UFC 277. Only bet what you can afford to lose, because I picked a handful of underdogs here.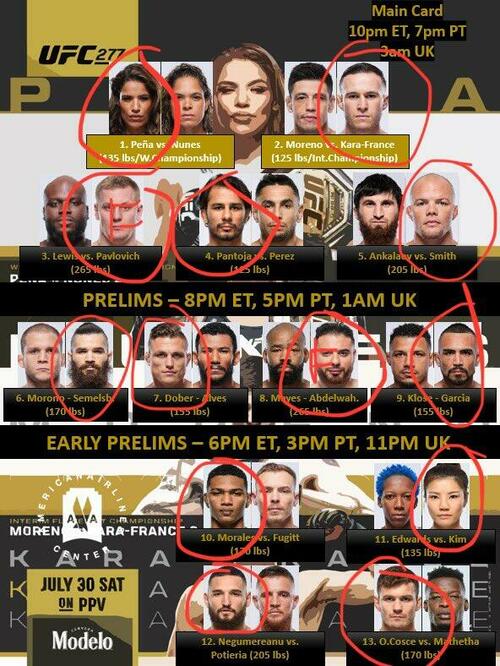 I have heavyweights Abdelwahab and Pavlovich to finish, a parlay on Dober, Morales, and Semelsberger, and moneyline bets on the rest. 
If you don't have an account with MGM, you can get a free $50 welcome bonus if you qualify by clicking on this link. 
One interesting note about the main event: the champion, Julianna Peña, is currently a +210 underdog in her rematch with Amanda Nunes. Most of the betting money is on Nunes, but most of the bets have been on Peña. If you think the odd lot theory (the small investor is always wrong) applies to sports betting, you'd want to take Nunes. I've taken Peña though. 
Friday Evening Update
If you want to see how those picks do, I'll be updating the results live at the bottom of the thread below on Twitter in my personal account on Saturday. 
Guess which one's the heterosexual. pic.twitter.com/iWM8CXQqXL

— David Pinsen (@dpinsen) July 29, 2022
If You Want To Stay In Touch
You can follow Portfolio Armor on Twitter here, subscribe to our occasional email list here, download our hedging app here, or visit our website by clicking on the image below.

Contributor posts published on Zero Hedge do not necessarily represent the views and opinions of Zero Hedge, and are not selected, edited or screened by Zero Hedge editors.