---
The Most Important Country In Eurasia
Take a look at this:

Turkey is about to become arguably the most important country in Eurasia.
I did tell you old Erdy is a sly, tricky, politically promiscuous bugger. And we did point out that agreements made in public are almost always preceded by capital flows and trade, both of which we've been chronicling here for the last few years.
So this new alliance between the Russkies and the Turks is as surprising to us as wet water. Which is to say — not at all.
I did find this comment rather amusing:
Erdogan said there was growing concern in Western countries amid the energy crisis, and added that Turkey "doesn't have such a problem".
No indeed. The White House now has multiple issues on its hands. They have forced the hand of much of the rest of the world. Their success in subjugating Europe into a vassal state has been extraordinarily successful but it comes with second-order consequences.
Namely, the global South as well as the Sino-Russo alliance watching and witnessing it all firsthand and understanding precisely what is in store for them. And they're having none of it.
Speaking of which, the other thing we've been promising you is now being publicly discussed.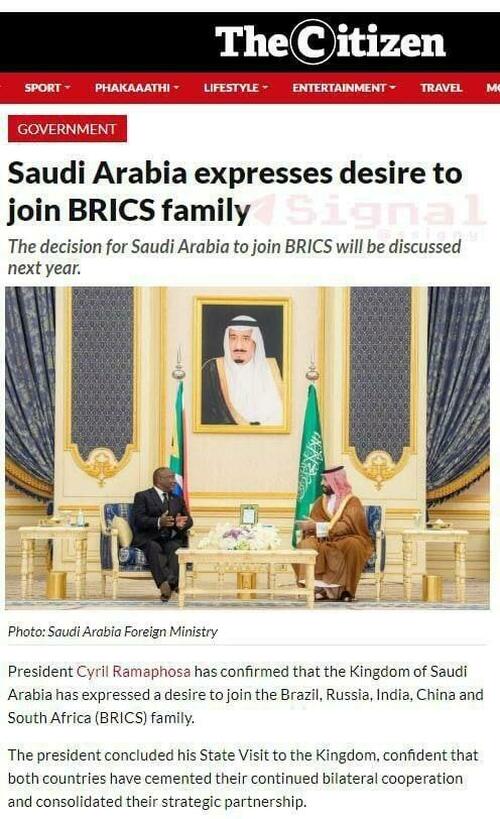 You don't say?!
I recall way back in 2021 when the US pulled out of Afghanistan, we pointed out that there were two countries in particular that would be rapidly looking at their options.
Those two countries were Saudi Arabia and Taiwan.
It is why, only two weeks after the withdrawal of troops, the Saudis sat down with Russia and signed a military deal.
So this all has to do with military force and, of course, energy.
I doubt very much that the recently discussed OPEC+'s massive "eff you" to the West was a decision taken lightly.
Certainly, we'd have not seen that a mere five years ago… but as Lenin famously said: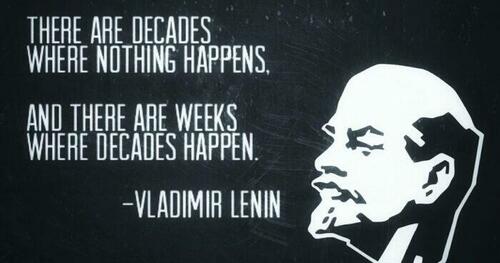 But Biden is cunning. He has a plan…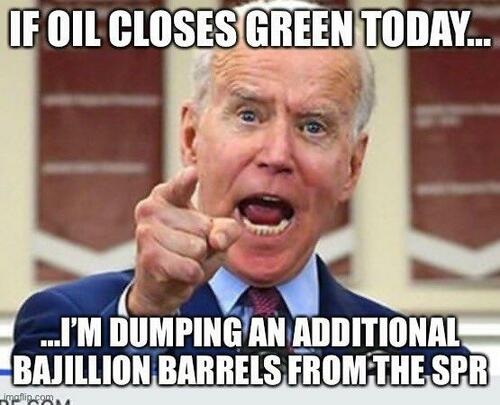 That pretty much appears to be the plan.
You know what happens post-November elections?
I'd say they refill the pantry they're currently emptying.
Stay strong and be long!
Smart investors are already preparing for what's coming…
For those looking to prepare and profit from this mess, we can show you how. Just click on the links (below my name) to find a solution that works best for you.
- Chris MacIntosh
Capitalist Exploits | Glenorchy Capital Macro fund | Subscribe to Insider | Rebel Capitalist Pro
Contributor posts published on Zero Hedge do not necessarily represent the views and opinions of Zero Hedge, and are not selected, edited or screened by Zero Hedge editors.
Loading...