---
The Fed Is Asking For A Market Crash
Submitted by QTR's Fringe Finance
In an article out today, I explain why yesterday's press conference from the Fed all but assures me that markets (and the economy) will be in for turmoil in the coming weeks and months.
At his press conference yesterday, Powell made several hawkish sounding statements to the market and investors, indicating that the central bank would be steadfast and its resolve to continue raising rates even if those rate hikes were smaller than expected.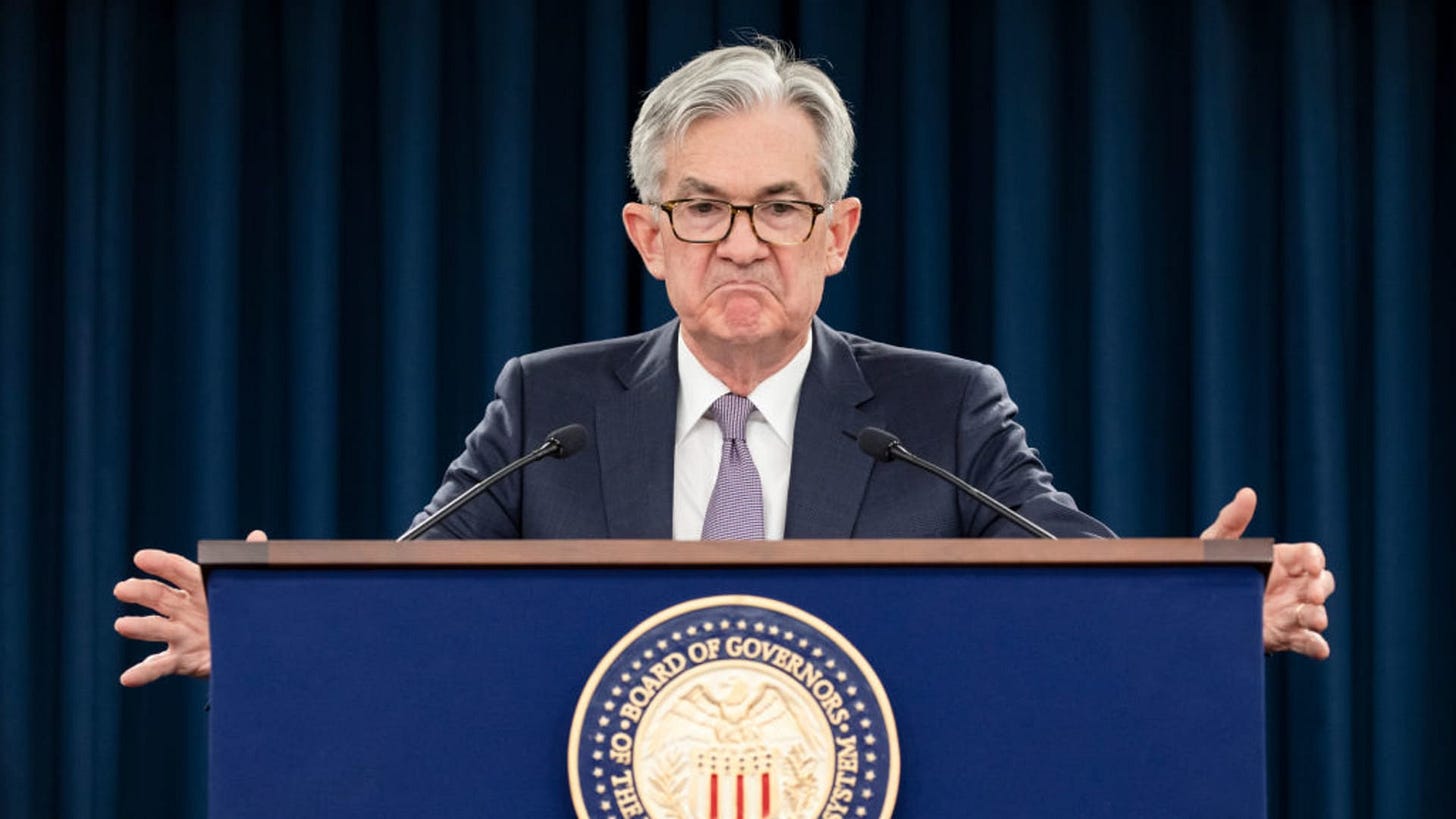 Yesterday's after Chairman Powell's press conference, what had been a raging rally to new highs quickly whipsawed lower, and the market was plumbing new lows at the close.
Powell came out and said that the Fed's target rate was now likely higher than it had been:
"We think there is some ground to cover before we meet that test. The ultimate level of interest rates will be higher than previously expected."
He also told the market it could forget about a pause in rate hikes:
"It would be very premature to be thinking about or talking about pausing our rate hikes."
The question then becomes: what the hell do I do now?
My piece this morning covers my personal strategy on how I am going to try and navigate the coming turmoil. You can read it here: Powell Pulls The Pin On A Panic Bomb: How I'm Positioned
Yesterday, I wrote a piece ahead of the Fed decision warning that the market may be "booby trapped", a term I used to describe what I thought would be a fake-out higher before an eventual move lower in markets.
It was the exact action we saw in yesterday's trading, with follow through today.
---
🔥 Still not a subscriber? Get access to all of my content and all of my archives, as well as 50% off FOR LIFE: Get 50% off forever
Contributor posts published on Zero Hedge do not necessarily represent the views and opinions of Zero Hedge, and are not selected, edited or screened by Zero Hedge editors.
Loading...