---
Signs Your Country Is Turning Into A Failed State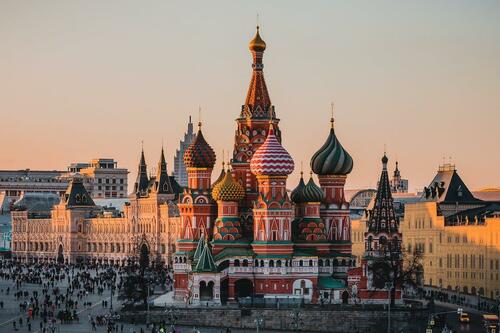 A Dire Warning From The Economist
You're probably wondering why the top image here is of St. Basil's Cathedral in Moscow. The reason is that the country The Economist thinks is at risk of turning into a failed state is Russia. 
Vladimir Putin's war is turning Russia into a failed state, with uncontrolled borders, private military formations, a fleeing population, moral decay and the possibility of civil conflict

— The Economist (@TheEconomist) December 19, 2022
One reason we were surprised to see that warning about Russia from The Economist is that we remembered their reporting about the resilience of Russia's economy in spite of unprecedented Western sanctions.
Russia's economy has proven to be surprisingly resilient even in the face of unprecedented Western sanctions. This week's "Money Talks" looks at what more can be done to put pressure on Vladimir Putin and end the war https://t.co/b6pH7eVBsW

— The Economist (@TheEconomist) August 28, 2022
And indeed, Russia's ruble was one of the few currencies to outperform the dollar in 2022. 
But another reason we were surprised by those warning signs of Russia becoming a failed state is that some of them seem to apply more accurately to the United States. Consider:
Civil conflict. pic.twitter.com/8Nsk1XDVAH

— David Pinsen (@dpinsen) January 3, 2023
Moral decay.

pic.twitter.com/51zetLWfUd

— David Pinsen (@dpinsen) January 3, 2023
On the moral decay front, we have now added Down's Syndrome drag queens.
"Drag Syndrome" is apparently a drag troupe for people with Down Syndrome.

"The new queer cultural heroes."

Queer Theory did this. https://t.co/SeDx46tP9B pic.twitter.com/9BVIijNn5Z

— Nua, Recognizing Unsettling Patterns 🌑 (@nua_peasant) January 5, 2023
If The Economist were honest, they'd explain why America isn't at more risk of turning into a failed state than Russia. Let's close with two quick investing notes.
Two Investing Notes
1) After Wednesday's rally, the cost of hedging SPY was pretty low. If we get another rally today or Friday, consider adding some cheap protection here.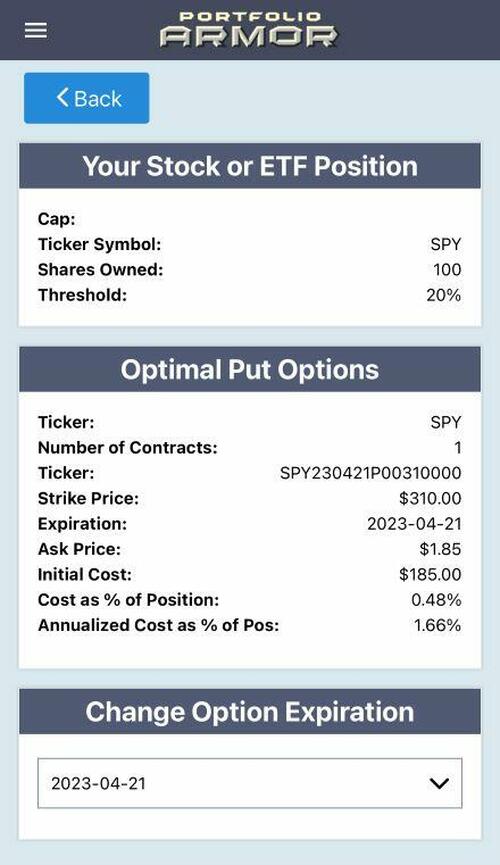 2) For those following our core strategy, we'll be posting this week's top names tonight on our Substack. 
If You Want To Stay In Touch
You follow Portfolio Armor on Twitter here, or become a free subscriber to our Substack using the link below (we're using that for our occasional emails now). You can also contact us via our website. 
Contributor posts published on Zero Hedge do not necessarily represent the views and opinions of Zero Hedge, and are not selected, edited or screened by Zero Hedge editors.
Loading...