---
How Coke Got Soda Included In SNAP (Food Stamps)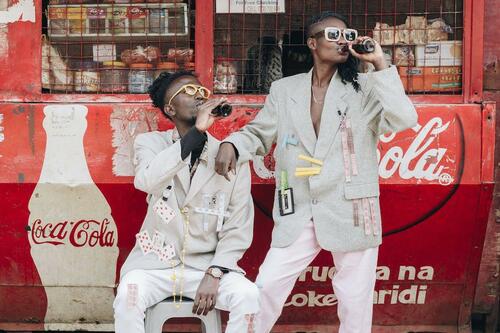 Profiting From Accusations of Racism
Given that the USDA's Supplemental Nutrition Assistance Program (SNAP) describes its mission this way,
SNAP provides nutrition benefits to supplement the food budget of needy families so they can purchase healthy food and move towards self-sufficiency.
You might be surprised to learn that SNAP recipients spend about 10% of their benefits on soda, about three times what they spent on milk. One of the main beneficiaries of this welfare spending is The Coca-Cola Company (KO). A former consultant for the company described how Coke got itself in front of this fountain of cash: 
Coke gave millions to the NAACP and the Hispanic Federation - both directly and through front groups like the American Beverage Association.

This picked up in 2011-2013 - when the Farm Bill and soda taxes were under consideration.https://t.co/6MnVdXQ3Uy pic.twitter.com/oMtgUBAZIE

— Calley Means (@calleymeans) January 2, 2023
The effort was successful, and the message was carried in thousands of articles between 2011-2013.

Coke's position was clear: soda is one of the cheapest ways to get calories - a flagrantly inaccurate statement when factoring in the health consequences.https://t.co/O9TMs3jDOJ

— Calley Means (@calleymeans) January 2, 2023
Of course, not mentioned in these studies is that incontrovertible fact that sugary drinks are one of the top causes of obesity and diabetes - leading to harrowing statistics like this. https://t.co/ghTaCOM2tk

— Calley Means (@calleymeans) January 2, 2023
In the end: racial tensions flared, soda spending was kept in SNAP funding, and many of the soda taxes were defeated...

Of course, this has been a disaster for low-income communities. Addictive, deadly sugary drinks should never be included in a government nutrition program.

— Calley Means (@calleymeans) January 2, 2023
People saying that restricting soda from SNAP funding is "paternalistic" or an "assault on personal choice" are unwittingly doing the work of the soda companies.

You can't have a free market if that market is rigged.

— Calley Means (@calleymeans) January 2, 2023
Not Buying KO Today
I am going to be buying a stock today as part of our core top names strategy, but it's not going to be KO. I got stopped out of one of last week's top ten names yesterday, so I am going to replace it the highest ranked name from Thursday's top ten that I don't currently own (the second name on the current top ten list). But as I mentioned in a previous post (The Woke Infiltration of American Institutions), it's helpful to keep in mind America's current political climate when investing, so the Coke-SNAP story is worth keeping in mind. 
If You Want To Stay In Touch
You follow Portfolio Armor on Twitter here, or become a free subscriber to our Substack using the link below (we're using that for our occasional emails now). You can also contact us via our website. 
Contributor posts published on Zero Hedge do not necessarily represent the views and opinions of Zero Hedge, and are not selected, edited or screened by Zero Hedge editors.
Loading...