---
Jerome Powell Knocks Michael Burry Off Of Twitter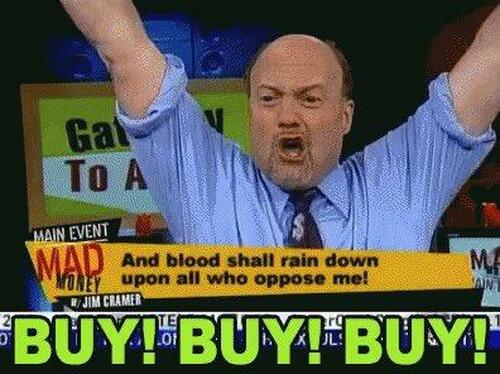 Dr. Big Short Deletes His Account (Again)
Michael J. Bury, MD, the physician-turned-hedge fund manager who famously bet against the housing market before the 2008 crash (and also successfully bet on the meme stock GameStop Corp. (GME) in 2020), posted a one-word tweet on Tuesday: "Sell".
After his big "Sell." tweet, @michaeljburry deletes his Twitter.

Looks like Jim Cramer wins this one. pic.twitter.com/lCvDSsIDtT

— r/wallstreetbets (@Official_WSB) February 1, 2023
In the wake of today's melt-up after Powell's dovish comments, Dr. Bury deleted his Twitter account. He's done this before, so presumably, he'll be back. But it illustrates that timing is a challenge for even the greatest investors. More often than not, you'd be better off listening to Bury than the Wall Street Bets folks cheering this.
The Financial Conditions Disconnect
The comment by Fed Chairman Powell that seems to have been the biggest surprise today was about financial conditions tightening, as Sven Henrich notes below.
Powell: "Financial conditions have tightened significantly over the last year."

That's just false. They are looser now compared to when the Fed started. pic.twitter.com/L9ogB8rMsN

— Sven Henrich (@NorthmanTrader) February 1, 2023
My view last year was that Powell would err on the side of hawkishness early this year, to avoid having to pump the breaks at all in 2024, and be accused of interfering in the Presidential election; now, I'm wondering if he's being pressured to pump the gas ahead of 2024. In theory, the Fed is independent of politics, but as an insightful friend put it today, "Very 'John Roberts upholds Obamacare' vibe".
The Market Reaction
As ZeroHedge summarized it, Bonds, Big-Tech, Bitcoin, and Bullion Blast Off. Some heavily shorted stocks soared as well, including Peloton Interactive, Inc. (PTON):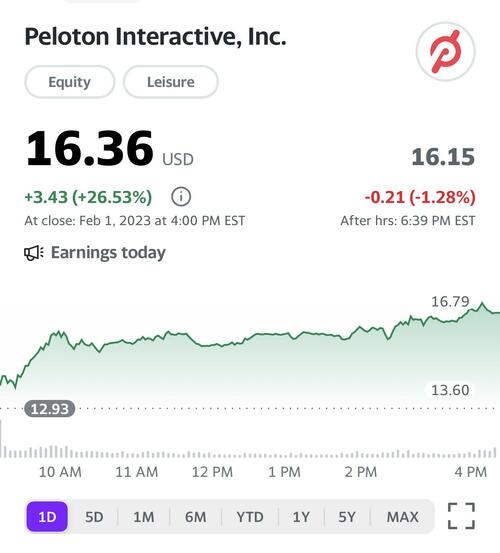 Peloton reported a revenue beat before the market opened, but it's unlikely its shares would have spiked this high absent Powell's dovish comments. A few months ago, I quipped that investors were "fleeing to the safety of Peloton", and that seems to have worked out well for them.
Investors Flee To The Safety Of Peloton$PTON https://t.co/1Jdg4hTfu2

— Portfolio Armor (@PortfolioArmor) November 4, 2022
What To Do Now
One idea is to consider hedging, if you aren't currently hedged. It tends to be cheaper to do so when the market is rallying. The NASDAQ-100 Index is now up nearly 14% year-to-date; buying optimal puts on the Invesco QQQ ETF (QQQ) might make sense if you own some of the larger index components.
Another idea is to look at overvalued names to bet against. I have a couple of thoughts on that at the bottom of this post for paid subscribers.
If You Want To Stay In Touch
You follow Portfolio Armor on Twitter here, or become a free subscriber to our Substack using the link below (we're using that for our occasional emails now). You can also contact us via our website. If you want to hedge, consider using our website or our iPhone app. 
Contributor posts published on Zero Hedge do not necessarily represent the views and opinions of Zero Hedge, and are not selected, edited or screened by Zero Hedge editors.
Loading...