---
Covid Emergency, Climate Emergency: Same Thing
Submitted by QTR's Fringe Finance
I am always happy to welcome new content from The Brownstone Institute, one of the last few beacons of common sense left in the world.
This week they published a new piece on how, as the Covid emergency fades away, the climate emergency is becoming prominent. After lamenting the rights that were taken from citizens during the Covid emergency, the article looks at exactly what superpowers the government would get in declaring a climate emergency. You guessed it: more power to ram through ways for government to micromanage your life, interfere with the economy and - best of all - further the Keynesian nightmare by printing and spend as many U.S. dollars as they want without consequences.
I reached out to the publication last year and requested permission to share their content when I enjoy it, in full, with my readers, which they kindly granted. If you're interested in the topic - or simply just having a grasp on the objective truth - I believe it is a "must read".
The article is written by W. Aaron Vandiver, a writer, former litigator, and wildlife conservationist. He is the author of the novel, Under a Poacher's Moon. Photographic annotations have been added by QTR.
---
In February 2022, 1,140 organizations sent President Biden a letter urging him to declare a "climate emergency." A group of US Senators did the same, in October 2022, and a House bill, introduced in 2021, also called on the president to "declare a national climate emergency under the National Emergencies Act."
Biden has considered declaring such an emergency, but so far he has declined, to the disappointment of many progressives.
The United Nations (UN) has urged all countries to declare a climate emergency. The state of Hawaii and 170 local US jurisdictions have declared some version of one. So have 38 countries, including European Union members and the UK, and local jurisdictions around the world, together encompassing about 13 percent of the world's population.
Hillary Clinton was reportedly prepared to declare a "climate emergency" if she had won the 2016 election.
A "climate emergency" is in the zeitgeist. Those words were surely uttered by the billionaires, technocrats and corporate CEOs attending the recent World Economic Forum (WEF) meeting in Davos.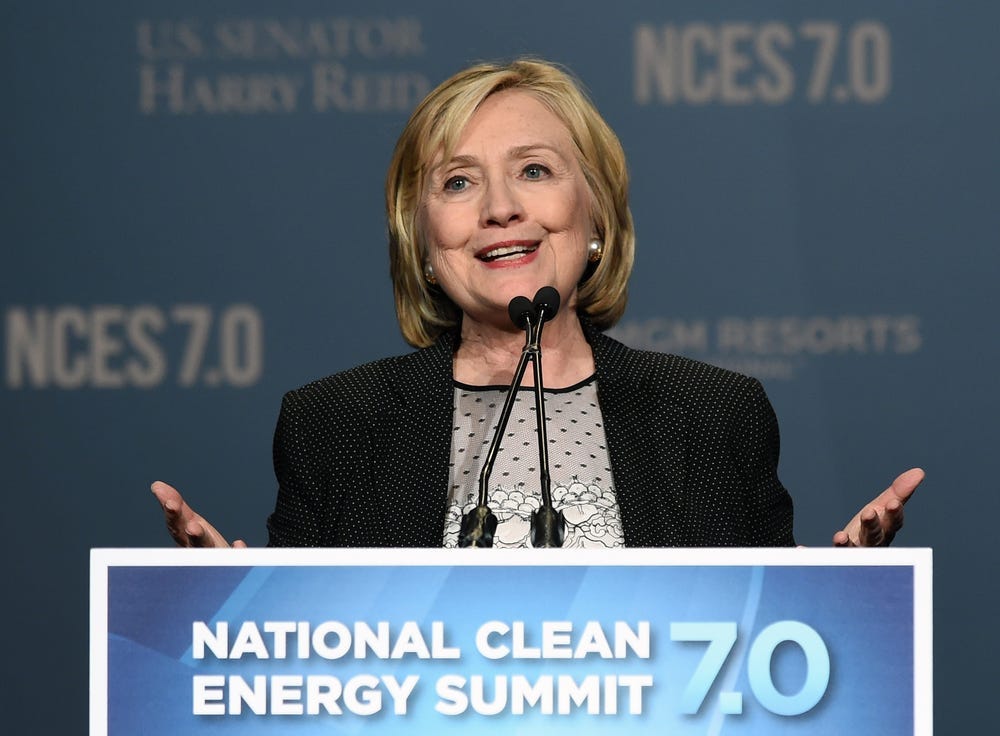 But what does it actually mean for the president of the US to officially declare a "climate emergency?"
Most people don't realize that under US law, a national emergency declaration triggers a set of emergency powers that allows a president to act without the need for further legislation.
The Brennan Center for Justice compiled a list of the 123 statutory powers that may become available to the president upon declaration of a national emergency (plus 13 that become available when Congress declares a national emergency).
The scope of these powers is difficult to summarize, except to say that if exercised to their maximum extent, they potentially encompass vast areas of American life.
For civil libertarians across the political spectrum, from left to right, a "climate emergency" should be a focus of concern.
Even environmentalists who may instinctively and understandably support the idea should be worried about the potential for the authoritarian model of "emergency" governance that arose during COVID-19 to overtake climate policy.
One can believe in protecting and preserving the planet, as I do, while insisting on environmental policies that are consistent with democracy, civil liberties, and human rights...(READ THIS FULL FOR FREE ARTICLE HERE). 
Contributor posts published on Zero Hedge do not necessarily represent the views and opinions of Zero Hedge, and are not selected, edited or screened by Zero Hedge editors.
Loading...