---
It's Not Enough To Champion Communism. They've Gotta Throw Climate Hysteria In The Mix
COMMUNISM BY ANOTHER NAME
Taking a cue from the past, we have THIS going down on the sunshine starved soggy grey island.

The UK government needs to "take command" of local food production, the deputy president of the National Farmers' Union (NFU) said on Saturday, warning that an ongoing shortage of fruit and vegetables across the country could be just the "tip of the iceberg."

According to Tom Bradshaw, the deficit of some fruits and vegetables, including tomatoes and cucumbers, has been caused by volatility arising from geopolitical events and climate change, which is putting intense pressure on supply chains.

"What we saw last summer with 40°C heat is climate change in action," Bradshaw told Times Radio, adding that the weather had exacerbated a supply-chain crisis triggered by the Russia-Ukraine conflict.
Nothing screams stupid quite like tasking the arsonists with the job of putting out the inferno they just started.
And of course, it's not enough to champion communism. Nope, they've gotta throw in the climate hysteria in the mix.
Ah yes, that big red herring climate change.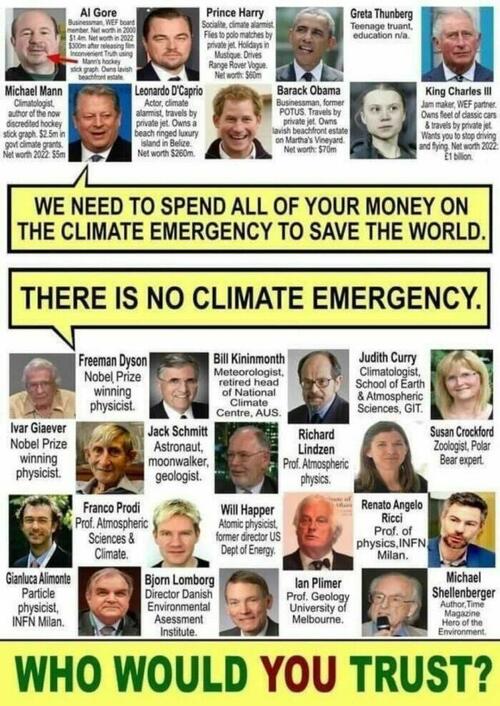 Oh, what to do? Well, apart from growing as much of your own food as you can, it's worth pointing out that both Mosaic and Nutrien are trading at stupid valuations. Stupid cheap, that is.
Mosaic trades at a forward PE of 8 with an ROE of 30%.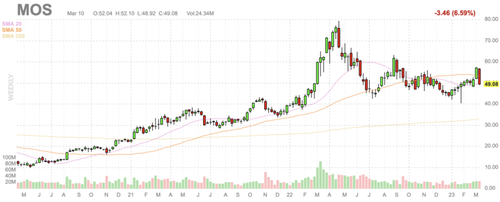 Nutrien trades at a forward PE of 9 and ROE of 30%.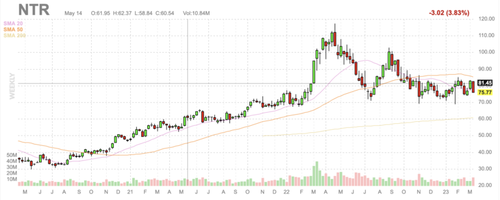 As you can see, the initial run banked us some healthy profits but being the long-term investors that we are and sensing that the dynamics driving this market are only getting better (or worse as the case may be), we continue to hold.
- Chris MacIntosh
Capitalist Exploits | Glenorchy Capital Macro fund | Subscribe to Insider | Rebel Capitalist Pro
Contributor posts published on Zero Hedge do not necessarily represent the views and opinions of Zero Hedge, and are not selected, edited or screened by Zero Hedge editors.
Loading...