---
Oil is Finally Showing Signs of Life Again
By Graham Summers, MBA
I have a question… and it's one we need to consider as investors.
What happens to inflation if oil begins to rally aggressively?
Black gold has been in a downtrend for the last 12 months. This, combined with the Biden administration dumping 250 million barrels of oil, has resulted in energy inflation dropping considerably.
Indeed, according to the Consumer Price Index (CPI), which is the official inflation measure in the U.S., energy inflation is the ONLY form of inflation that has come down in any meaningful way in the last year (aside from car prices).
See for yourself in the table below.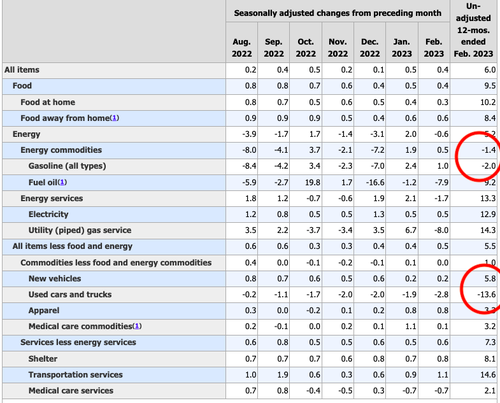 I bring all of this up because oil is once again showing signs of life. Despite the threat of recession, the commodity has refused to drop below $65 be barrel. And after yesterday's 5% rally, it's within spitting distance of an upside breakout from its year long downtrend.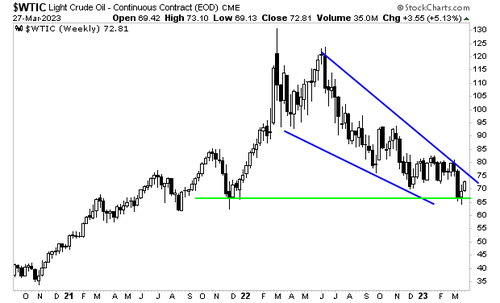 This could very well be the next MAJOR money maker for investors who take heed.
On that note, we published a Special Investment Report concerning FIVE secret investments you can use to make inflation pay you as it rips through the financial system in the months ahead.
The report is titled Survive the Inflationary Storm. And it explains in very simply terms how to make inflation PAY YOU.
We are making just 100 copies available to the public.
To pick up yours, swing by:
https://phoenixcapitalmarketing.com/inflationstorm2.html
Best Regards,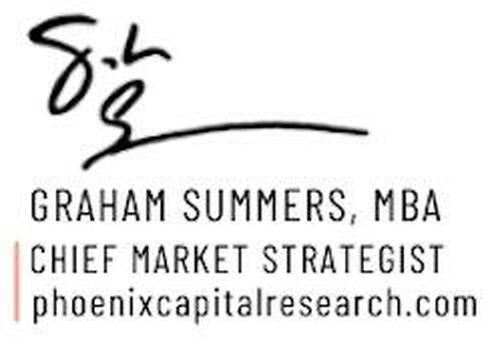 Contributor posts published on Zero Hedge do not necessarily represent the views and opinions of Zero Hedge, and are not selected, edited or screened by Zero Hedge editors.
Loading...