---
The Banks Most Likely To Go Bust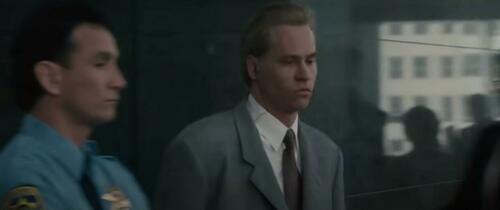 Getting Professional Help
You can see some of the metrics I used to scan for vulnerable banks in the past in the post below.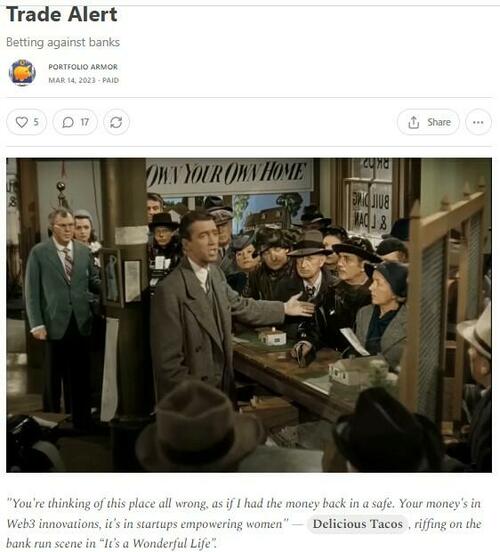 So, far, we've exited two of those three trades (against Bank of Hawaii (BOH) and First Foundation, Inc. (FFWM)) for gains of 80% and 200%, respectively. To get the tier one capital data for those trades, I used a specialized bank data site.
I just spent close to an hour on the phone with the founder of that site, who is a fountain of knowledge when it comes to banks. He had some fascinating comments about why Silicon Valley Bank went bust, how he knew it was underwater beforehand, and how the current banking crisis is transitioning to a credit crisis.
I'm going to try to get him to put that big picture stuff in writing, so I can share it here, but my immediate concern is identifying new banks to bet against. He suggested a metric to use to identify banks likely to face a "terminal event":
Start with banks that have tapped out their federal assistance programs.

Rank them by their underwater AFS (available for sale) and HTM (held to maturity) securities as a percentage of tier one capital.
The good news is he is going to provide me with a spreadsheet that does just that later this week. The bad news is that I'm going to have to pay for it, as his time is expensive, but I think it will be worth it for us.
If you want a heads up when we bet on another bank based on this data, feel free to subscribe to our trading Substack/occasional email list below. 
If You Want To Stay In Touch
You follow Portfolio Armor on Twitter here, or become a free subscriber to our Substack using the link below (we're using that for our occasional emails now). You can also contact us via our website. If you want to hedge, consider using our website or our iPhone app. 
Contributor posts published on Zero Hedge do not necessarily represent the views and opinions of Zero Hedge, and are not selected, edited or screened by Zero Hedge editors.
Loading...