---
"Fox Needs To Get The Full Bud Light Treatment"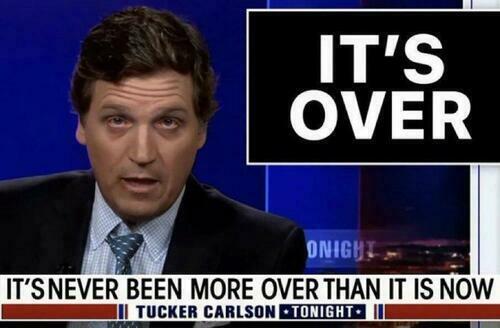 Submitted via Portfolio Armor: 
Fox News Becomes Bud Light In Another Way
When Fox News fired Tucker Carlson last month, I wrote a post here titled, "Fox News Becomes Bud Light". What I meant by that title was that, just like Bud Light had alienated its core customers, Fox News had alienated its core viewers. Indeed, Fox's ratings since Tucker's departure bear that out: 
Ratings on April 21st (Tucker's last show)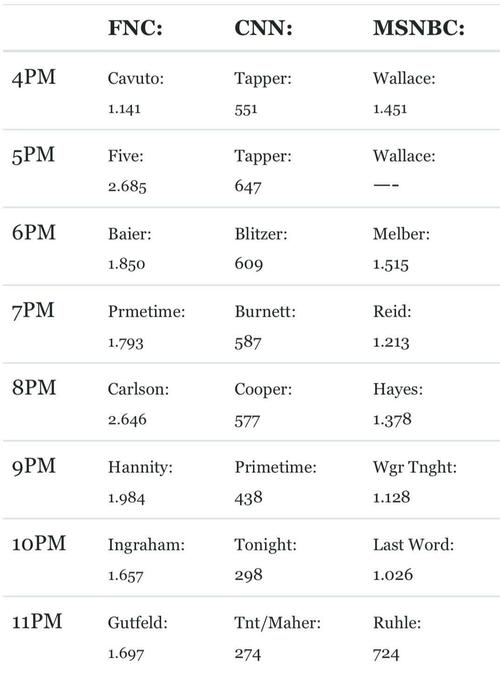 Ratings on May 19th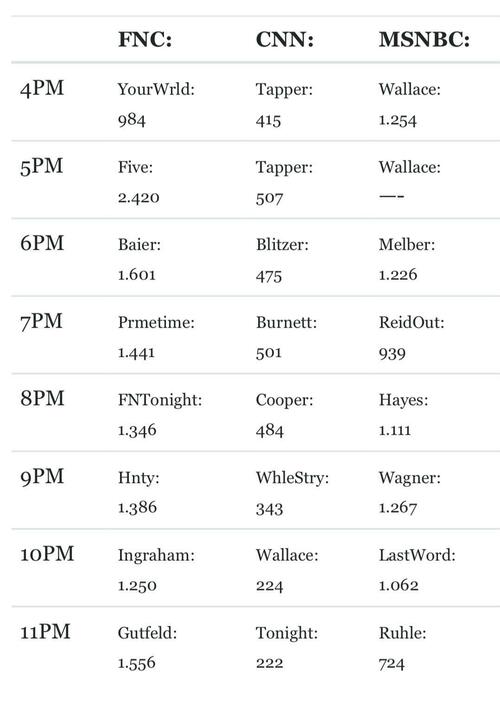 Fox Ratings Are Down A Lot
Not only are Fox's ratings in Tucker's time slot (8pm) down 49% since he left, but ratings in their next time slot (9pm) are down 30%. 
But now Fox News has become Bud Light in another way: Fox News has embraced trans ideology, as former Fox News guest Matt Walsh explains in the thread below, in which he calls on his 1.8 million followers to boycott Fox the way they've been boycotting Bud Light. 
Fox's handbook codifies trans ideology into official company policy. Trans-identified employees can use the bathroom of their choice and their coworkers are required to respect their pronouns. Read more here:https://t.co/t0YGkJ4eLj

— Matt Walsh (@MattWalshBlog) May 22, 2023
Fox needs to get the full Bud Light treatment. They are actively working to suppress conservative voices while promoting leftism in its most radical form. Enough is enough.

— Matt Walsh (@MattWalshBlog) May 22, 2023
Has Fox News stumbled into its own Kobyashi Maru scenario? 
Bud Light's No-Win Scenario

Anheuser-Busch fails the Kobayashi Maru test.$BUD $KOLD $PRTA $SPWR https://t.co/lv3FU6jO4a

— Portfolio Armor (@PortfolioArmor) May 21, 2023
It's starting to look like that. Maybe Middle America is finally fed up with getting served poor quality products by companies that hate them. 
In Case You Missed It
On our trading blog, we posted two new earnings trades on Monday. One is for a company that doesn't report earnings until Wednesday, so you still have time to enter if it. And if you want a heads up in real time next time we post a trade, feel free to sign up for our trading Substack/occasional email list below. 
If You Want To Stay In Touch
You follow Portfolio Armor on Twitter here, or become a free subscriber to our Substack using the link below (we're using that for our occasional emails now). You can also contact us via our website. If you want to hedge, consider using our website or our iPhone app. 
Contributor posts published on Zero Hedge do not necessarily represent the views and opinions of Zero Hedge, and are not selected, edited or screened by Zero Hedge editors.
Loading...