---
Why Is Everything So Gay?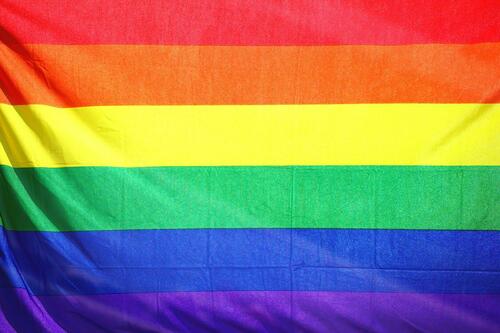 George Soros Makes Things Worse Again
In recent posts, we wrote about how George Soros (or "Magneto", as Elon Musk calls him) has made America less safe. 
Has Magneto Met His Match? @ElonMusk stands up to false accusations of antisemitism.

Plus, a note about a regional bank 🏦 $FULT

Thanks to @DisgracedProp, @aimeeterese, @DavidSacks, @StephenM and @CatchUpFeed, whose work we shared here.https://t.co/rO23KkqRWo

— Portfolio Armor (@PortfolioArmor) May 19, 2023
It turns out, he's also made America more gay, as "The Redheaded Libertarian" explained recently on Twitter. She elaborated in one of those long tweets that don't embed fully, so I've pasted her text below.  
Why is everything gay? Buckle up, we're going down this gay rabbit hole.

The CEI— Corporate Equality Index— is a woke credit score, that judges companies based on how many woke issues they are pushing.

What is "woke"? A word co-oped from the black community by gender activists that was infected with Neo Marxism.
Who made up & gives the score? From my understanding, The Human Rights Campaign (HRC), sends lobbyists to companies and gives them a list of demands, and if they don't comply with these demands, the woke investors put pressure on the boards, activists are mobilized, advertising campaigns are shut down, and anyone who continues to do business with the poorly scored company, will also be penalized.
And who is funding the HRC? Open Society Foundation.
Who runs Open Society Foundation? Uh oh. Definitely don't google that [George Soros]. Essentially, if you don't get a good score the Lizard God-King of the world doesn't let your business exist. This fake score is everywhere and is controlling everyone and everything with threats and coercion This despotic rot is the result of a compromised country.
The Readheaded Libertarian added this bit of evidence in a reply to her long tweet. 
May 28, 2023
Elon Musk Agrees
Elon Musk replied with one word: "Accurate".
Accurate

— Elon Musk (@elonmusk) May 28, 2023
Let's wrap this up with a brief investing note, another example of a risky ETF making sense in a hedged portfolio for conservative investors. 
Risky Funds For Conservative Investors Again
In post a week ago (Bud Light's No-Win Scenario), we saw this phenomenon. Here's a more recent example of it. The hedged portfolio construction algorithm on the Portfolio Armor website built this portfolio last November for a small investor unwilling to risk a decline of more than 13% over the next six months. 
The main two positions there were the ProShares UltraShort Bloomberg Natural Gas ETF (KOLD) and Crocs, Inc. (CROX). The algorithm started with equal dollar amounts of both, and then rounded down to get round lots of each. Then it used a tightly collared position in the Collaborative Investment Series Trust (SARK) to absorb some of the leftover cash. 
Portfolio Armor's algorithm estimated an expected return of 7% for the portfolio, as you can see in the bottom right of the screen capture above. Here's how it actually did. 
In the end, the investor was up 8.93%, net of hedging and trading costs, while the SPDR S&P 500 Trust ETF (SPY) was up 3.38%. And despite holding a 2x leveraged, short commodity fund, the investor never risked a decline greater than 12%. You can find an interactive version of that chart here. 
Maybe an approach for some of you to consider in addition to your precious metals. 
If You Want To Stay In Touch
You follow Portfolio Armor on Twitter here, or become a free subscriber to our Substack using the link below (we're using that for our occasional emails now). You can also contact us via our website. If you want to hedge, consider using our website or our iPhone app. 
Contributor posts published on Zero Hedge do not necessarily represent the views and opinions of Zero Hedge, and are not selected, edited or screened by Zero Hedge editors.
Loading...