---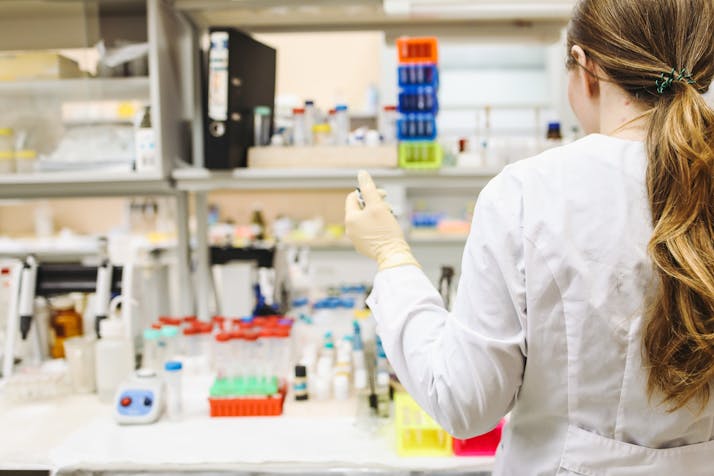 Polina Tankilevitch/Pexels
Trying Something Different This Week
In my Exits post on Friday, as usual, I detailed all the trades I exited last week.
As it happened, we had a lot of exits last week:
Options Trades
Toward the end of that post, I wrote,
As far as the earnings trades, I'm going to compare our biggest losers (Exits #2 through #6) to our biggest winners (Exits #13 through #17) over the weekend and see if I can glean anything that can help us improve our selections going forward. In any case, I plan to be more selective next week as the number of trades was a lot to keep track of this week.
Out of curiosity, I pulled up the Piotroski F-Scores for those five biggest losers and and five biggest winners, which you can see below. The Cs there stand for call spreads (bullish trades) and the Ps stand for put spreads (bearish trades).
Recall that Piotroski F-Scores range from 0 to 9, with 9 being the best. Traditionally, scores of 8 and 9 are considered bullish and scores of 0-2 are considered bearish, but to cast a wider net, I considered 7s bullish as well above. I circled the stocks I would have placed trades on if they had F-Scores of 7 or above (for bullish trades) and 2 or below (for bearish trades). Doing that ended up eliminating most of the trades, but it left two winners (a bullish trade on SKT and a bearish trade on RDFN) and one loser (a bullish trade on EXPE).
It's admittedly a small sample size, but I'm going to try this approach with earnings trades this week, adding it to the other data we've been using, and see how it goes. If you'd like a heads up when I place these trades, feel free to subscribe to the Portfolio Armor trading Substack/occasional email list below. 
Afternoon Update 
Due to a lack of companies reporting with Piotroski F-Scores of 2 and below, I widened the net on the bearish side by considering names with scores of 3 and below. So we ended up with two bullish trades on names with F-Scores of 7, and two bearish names with F-Scores of 3. 
Early Tuesday Update
Two of the four companies reported after the close Monday, one of the ones on our bearish list, Lucid Group (LCID), and one of the ones on our bullish list, Chegg (CHGG). LCID missed on both top and bottom lines, but was up about 3% after hours on improved guidance; CHGG missed by a penny on earnings, beat on revenue, and was up nearly 24% after hours. We'll see how both do today. 
If You Want To Stay In Touch
You follow Portfolio Armor on Twitter here, or become a free subscriber to our Substack using the link below (we're using that for our occasional emails now). You can also contact us via our website. If you want to hedge, consider using our website (our iPhone app is currently not available to new users).  
Contributor posts published on Zero Hedge do not necessarily represent the views and opinions of Zero Hedge, and are not selected, edited or screened by Zero Hedge editors.
Loading...