---
Biden's New Policies Recycle the Middle Class

THE NEW ECONOMY: HOW THE MIDDLE CLASS DIES
Authored by GoldFix ZH Edit
Contents
Summary
Q&A
THE NEXT 20 YEARS
TWO TIERED INFLATION
THE 1940s INFLATION
THE 1970s INFLATION
COMMUNISM'S THREAT
MIDDLE CLASS RECYCLING IS NEXT
THE ALTERNATIVE IS UBI
WAR
Summary
President Biden's economic package attempts to combine the manufacturing boom of the 1940s with the wealth redistribution of the 1970s.
Both of those eras had massive inflation. The first ended with higher productivity and gave birth to a middle class. The second ended with lower productivity and destroyed it.
The coming inflation storm will completely destroy the current middle class by design. In its place, the Biden administration hopes to create a new middle class 20 years from now. 

That's the plan.
Q&A
A good question surrounding the US economic changeover from consumption back to manufacturing was asked.
Question:
Re: "Manufacturing on rise [out] of necessity because consumption is on the wane". So the stupid question is… how can this improve consumption? Assuming consumers have no money?
Answer:
Right to the point. 
Now: Personal domestic consumption dropping because we are not buying China stuff anymore as rates go up.
Next: assume global trade is gonna stay shrunk. We gotta start making and "growing" our own shit. (Supply chains)
Then: In a newly deglobalized world like this  Mercantilist policies govern international trade.
Finally: that means less credit extended between countries. Which in turn means a country makes money by exporting what it makes and not importing!
THE NEXT 20 YEARS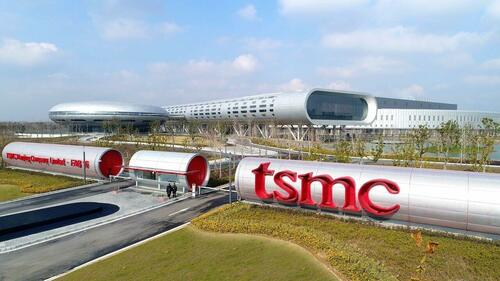 We buy no more TVs, Costco patio furniture, and junk we don't need.
We make expensive cutting edge goods (and junk as well but mostly for domestic consumption) from our newly reshored/onshored/friendshored resources (computer chips stuff)
We sell them to countries who don't make them but need them (except the bad guys!)
As to improving domestic consumption.. What ends up happening is the next generation of newly minted working and middle-class people will be the people working at those domestic factories. They will spend again. They will have the money to buy the next generation of consumer goods (like food replicators instead of microwave ovens). Union workers will get pay raises. They will start to buy things. Meanwhile Consumer focused businesses and their employees will die slowly like frogs boiled in water.
TWO TIERED INFLATION PROBLEM
In a sense were repeating the wartime manufacturing cycle of the 1940s, (which was inflationary but ultimately economically productive) with high-tech goods. While simultaneously repeating the socialist style monetary policy of the 1970s, (which was inflationary and about helping the marginalized and lowered economic productivity).
THE 1940s INFLATION
That is exactly what a Mercantilist economy is. You become extremely self dependent. You only export to your friends you extend no credit to anyone except your closest allies. World War II pulled us out of the great depression.
THE 1970s INFLATION
The 1970s were an extension of the new deal. Civil rights, raised awareness of marginalized people, increased empathy for our fellow man, and a higher sensitivity to our own abuses of others set the table. The zeitgeist that was behind that believe it or not, was is the fear of communism's progress.
COMMUNISM'S THREAT THEN
Communism, as messed up as it was, for a time was viewed as a utopia. It was viewed as an idea that made all people equal. And on top of it, they were beating us in the space race. They had more nukes than us at one time as well.
So in the West, especially the United States, we recognized the political need to bend domestically in expanding  social safety nets and welfare or risk encouraging the growing popularity communism. Nixon was an example of this. Spending increased as a result.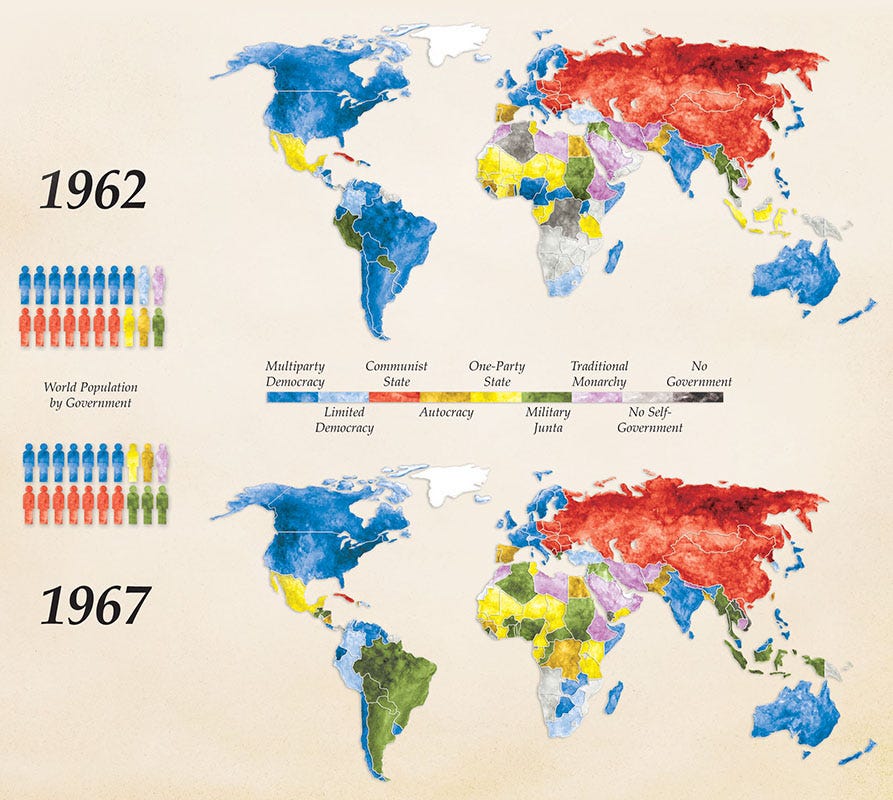 e believed eventually Communism would fail because, despite its propaganda, the west knew what was going on behind the iron curtain in reality. And we forced it out in open in the 80s.
This leads us to the Biden inflation, which combines both 1940s and 1970s inflation types into one big inflation. 
THE BIDENOMICS POLICIES NOW
In combination, the 1940s created wealth.The 1970s redistributed wealth.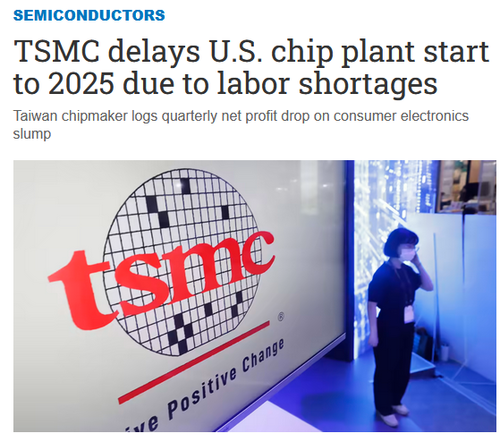 Similarly, after the 2010s created  economic wealth, the 2020s will redistribute it. The problem this time is we are going to experience both style inflations simultaneously with no guarantee of a 1940s wealth creation dividend - a huge expensive gamble
MIDDLE CLASS RECYCLING IS NEXT
We're currently doing both of these inflations (1940s and 1970s) at the same time!  Meanwhile the current class of middle and upper middle dependent on consumer-type businesses will slide downward at the margin.
The current middle class manager employed at a bank/retail/supermarket/box store will get destroyed over the next 20 years just like their grandparents dependent on manufacturing did during the 1980s economic recession.
---
Free Posts To Your Mailbox
Contributor posts published on Zero Hedge do not necessarily represent the views and opinions of Zero Hedge, and are not selected, edited or screened by Zero Hedge editors.
Loading...