---
Diversity In The Nuclear Power Plant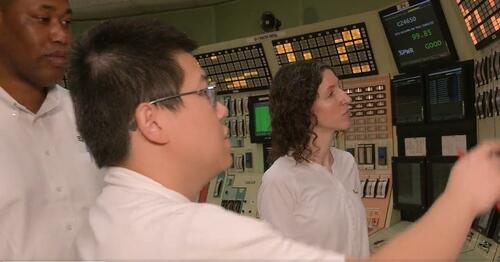 DIE (Diversity, Inclusion, Equity) 
The New Orleans-based electric utility Entergy (ETR) posted a video on X.com last week featuring one of its nuclear power plant control room supervisors. The video appeared to be intended to highlight the company's embrace of diversity and inclusion. 
Meet Stephanie Parker, nuclear plant control room supervisor. 👋

Stephanie and her peers operate and support a fleet of five reactors. 🤯

Learn more about nuclear power at Entergy ➡️ https://t.co/DsvXXMlM28 pic.twitter.com/PXsDH63T8L

— Entergy (@Entergy) September 8, 2023
X.com gives users the option of hiding certain replies to their posts. Here's a sample of some of the replies to this one that Entergy chose to hide: 
We are screwed

— P Rushton (@PRushtonEnjoyer) September 13, 2023
dear lord

— GeorgeSmith2 (@WestMichP2) September 13, 2023
ESG will get people killed.
You stupid idiots.

— ☢TexanBootleg☢ (@texanbootleg) September 13, 2023
Another DIE hire?

Wanna DEI, going to DIE

— Bookend (@nobodywz) September 13, 2023
Melt down imminent

— Jackson Pollack (@TheAmz2017) September 13, 2023
I pray for the asian guy. Our lives depend solely on him

— Hixrabbit (@hixrabbit) September 13, 2023
Better start house shopping before the meltdown

— Jugglezeros (@jugglezeros) September 13, 2023
Oh, no. Please say this was posted as a joke. Scary stuff if real.

— Raptor Apocalypse (@RaptorApocalyp1) September 13, 2023
I can't wait to watch the PBS documentary "Meltdown at Waterford 3"

— Ryan (@ryx20xx) September 13, 2023
Doesn't the NRC require screening nuclear plant employees for mental illness?

— Alfred (@Call_me_Frankk) September 13, 2023
What if "Stephanie" here decides a control rod is actually a control hole and can't stop a meltdown?

— Quasargoon (@Quasargoon_) September 13, 2023
No diversity hire control room supervisors please

— Ludwig Wittgenstein (@Wittgenstein_PI) September 13, 2023
They call that an Atom's Apple.

— NotEdHarris504 (@NotEdHarris504) September 14, 2023
WE ARE DOOMED! pic.twitter.com/2mnnDRcy2L

— DARK CYPHER クウヺ (@TotalNerdDeath) September 14, 2023
One wonders what the point of Entergy posting this was; it doesn't seem to have inspired confidence in their nuclear operations. 
Crash Protection For Entergy 
Apropos of nothing in particular, this is the current, optimal put option to hedge shares of Entergy against a greater-than-20% drop over the next few months.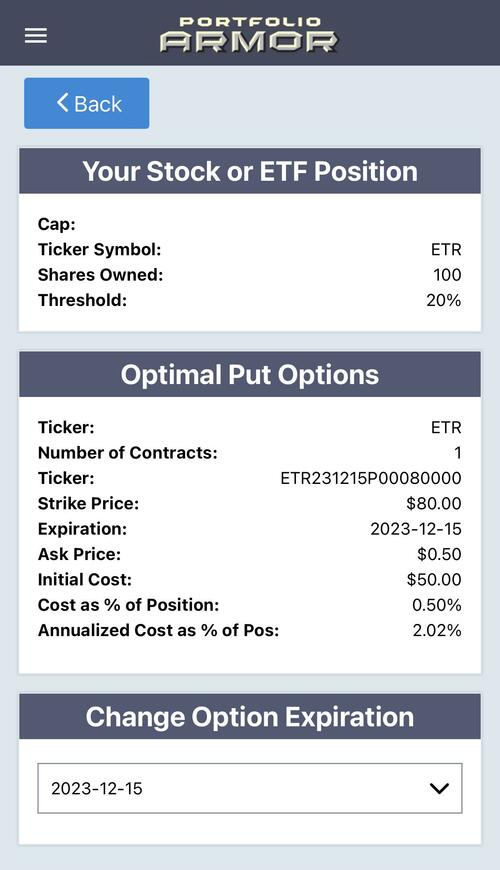 If You Want To Stay In Touch
You follow Portfolio Armor on Twitter here, or become a free subscriber to our trading Substack using the link below (we're using that for our occasional emails now). If you'd like to scan for optimal hedges you can use the Portfolio Armor web app. 
Contributor posts published on Zero Hedge do not necessarily represent the views and opinions of Zero Hedge, and are not selected, edited or screened by Zero Hedge editors.
Loading...