The market is indeed a discounting mechanism it appears. In a mere 20 milliseconds, the world's 'traders' had managed to read Bernanke's 4549-word script, interpret it (as bearish in this case - which apparently is wrong now?) and start to sell down the major equity indices. As Nanex points out, not only was the reaction lightning fast (actually faster than lightning) but it occurred in their newly created 'fantaseconds' as trades were timestamped 'before' the bids and offers were even seen in the data-feed. How long until the machines can interpret Bernanke's 'pre-QErimes' and really front-run reality?
Nanex ~ 31-Aug-2012 ~ Bernanke Speaks Fantaseconds
When the Bernanke speaks, the fantaseconds flow. See if you can spot them.

Charts below show the bid/ask spread (shaded) and trades (dots) color coded by exchange. Not all exchanges are shown for clarity. 

1. Nasdaq (black) and NY-Arca (red).
---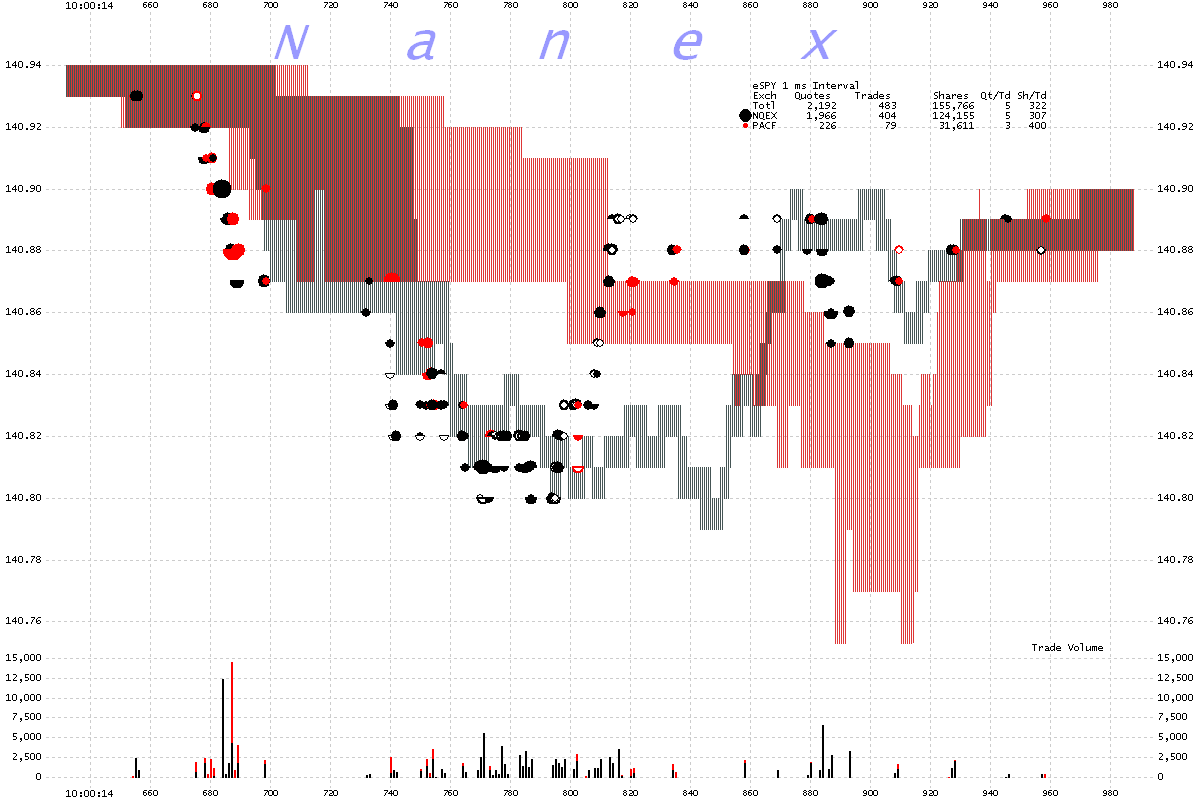 ---
2. Nasdaq.
---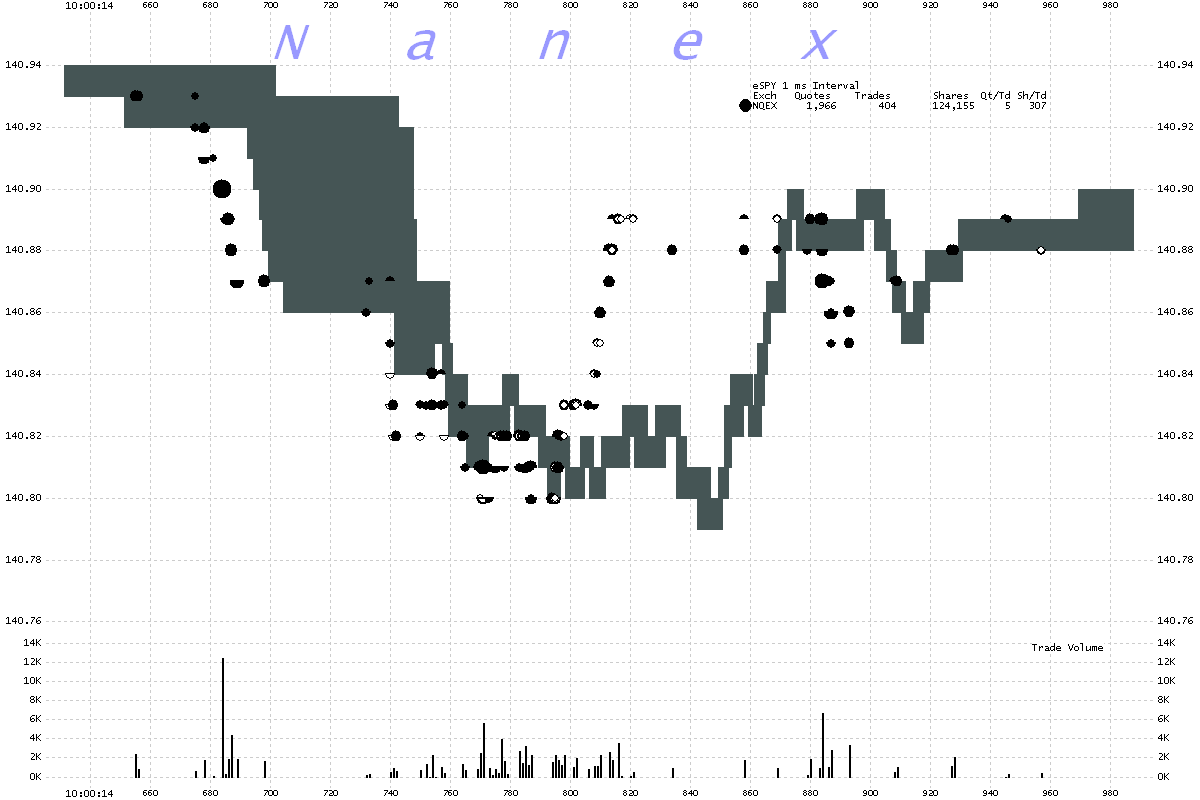 ---
3. NY-Arca.
---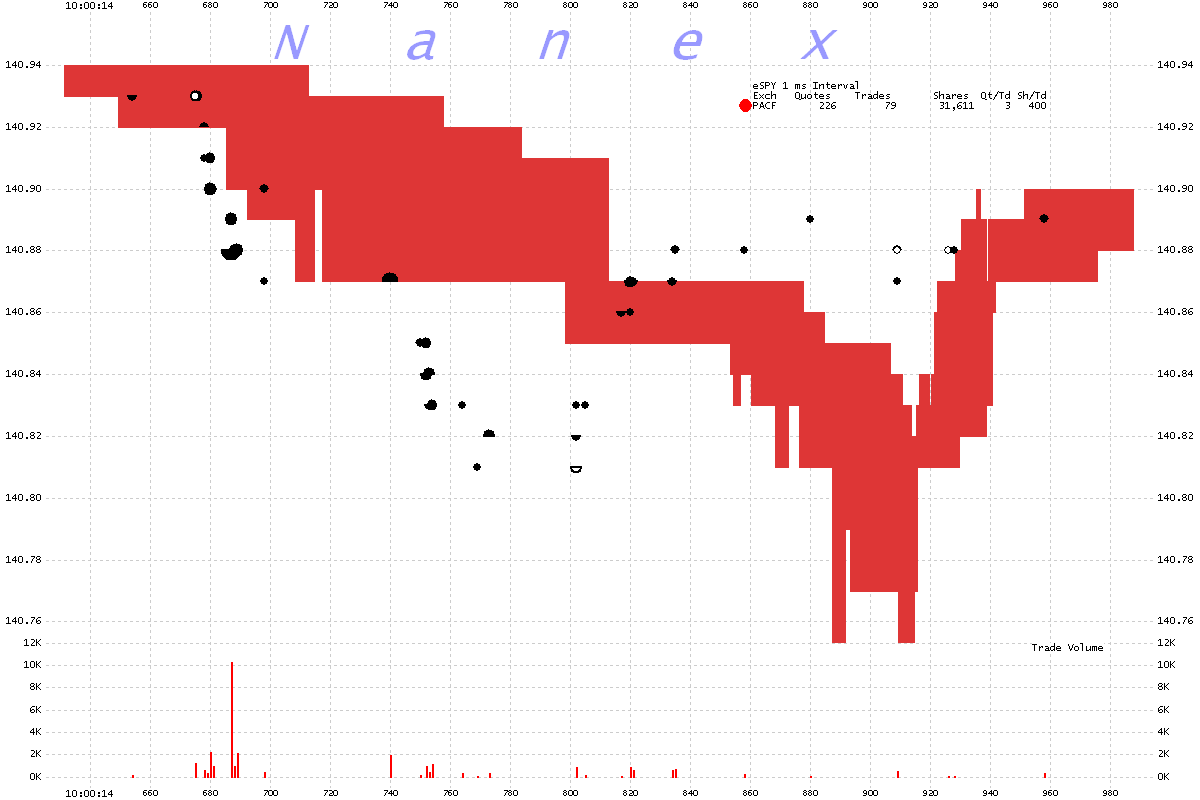 ---
4. Nasdaq, NY-Arca and BATS.
---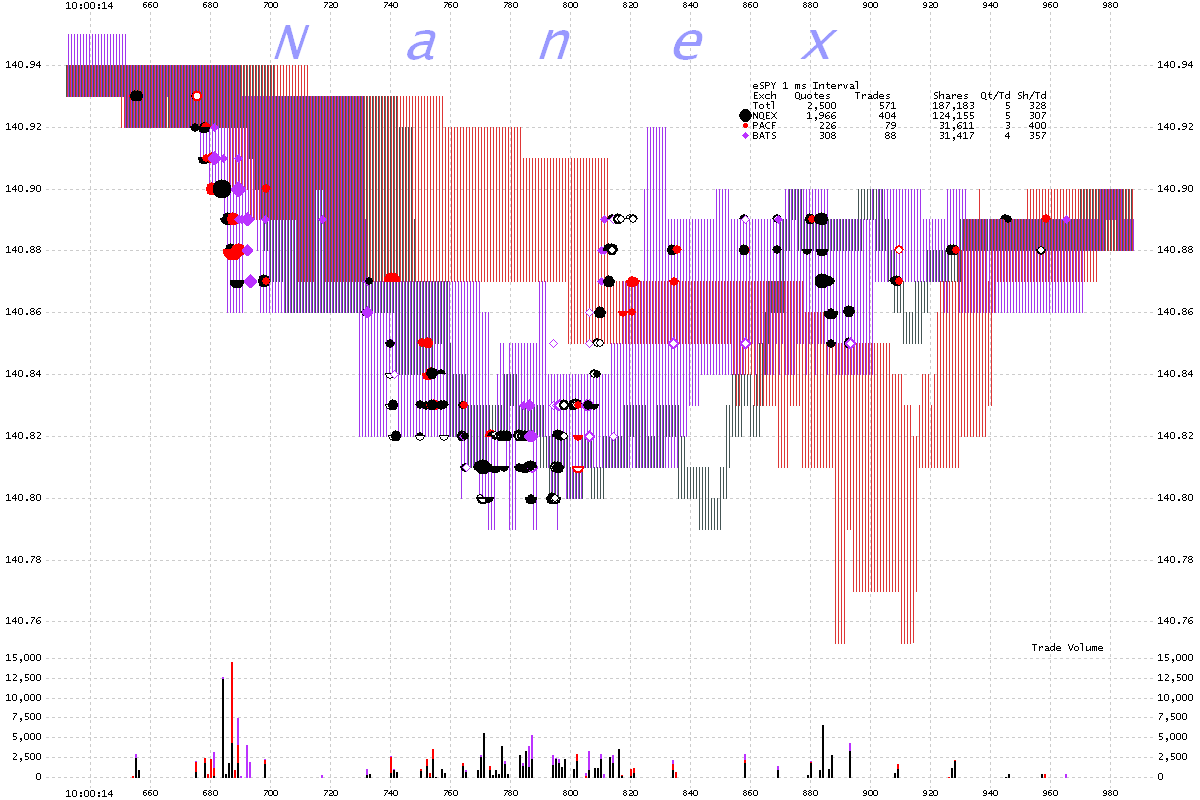 Source: Nanex