---
860,000 Americans Filed For First-Time Jobless Benefits Last Week
While some may celebrate the fact that initial jobless claims was below 1 million for the 3rd week in a row, the fact remains that a stunning 860,000 Americans filed for first time unemployment benefits last week...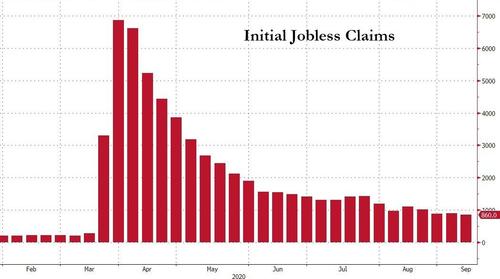 Source: Bloomberg
That is more than four times the pre-COVID 'normal' and well above any peak week during the great financial crisis collapse.
And this is 7 months after the lockdowns began! Maybe it's time for Governors to start opening these states!!