---
ADP Employment Beats Expectations
After two month of disappointingly low employment gains, ADP reports a 749,000 increase in jobs in September (better than the 649k expected and close to payrolls 800k expectation for Friday).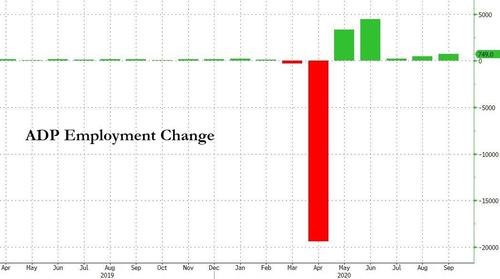 Source: Bloomberg
For some perspective on that 'rebound', this is the same level of employment as at Dec 2014...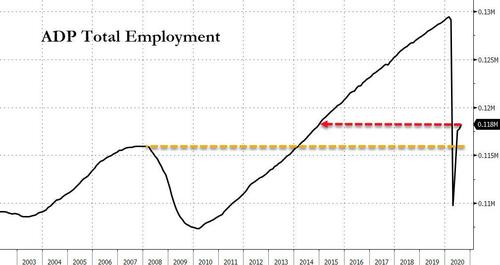 Source: Bloomberg
Medium- and Large-businesses dominated the hiring with only education seeing a drop in employment...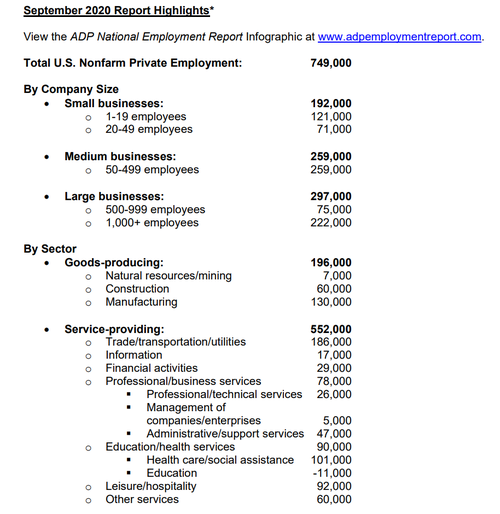 Transportation and Manufacturing saw the biggest job gains...
As a reminder, Friday's is the last payrolls data ahead of the election.