---
ADP Reports Bigger Than Expected Jobs Gains, Slowing Wage Growth
Against expectations of a +170k print, the ADP Employment Report shows that the US economy added 278k jobs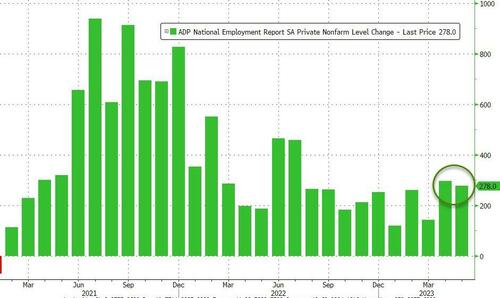 Source: Bloomberg
The second big beat on a row...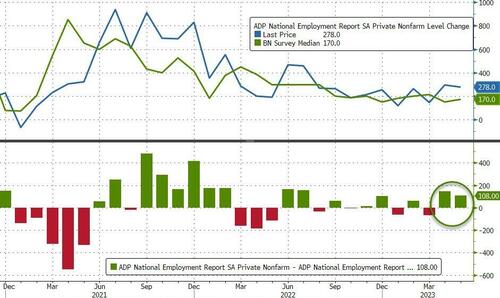 Source: Bloomberg
Job growth is strong while pay growth continues to slow. But gains in private employment were fragmented last month, with leisure and hospitality, natural resources, and construction taking the lead. Manufacturing and finance lost jobs.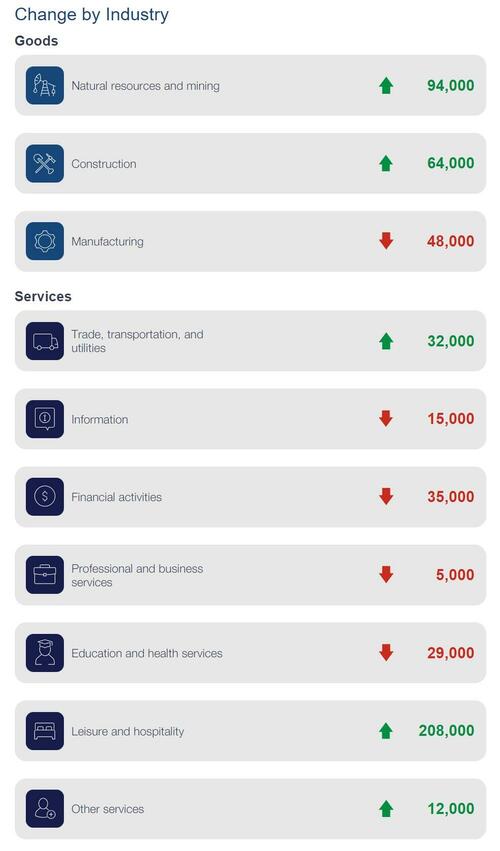 Only large businesses saw job losses...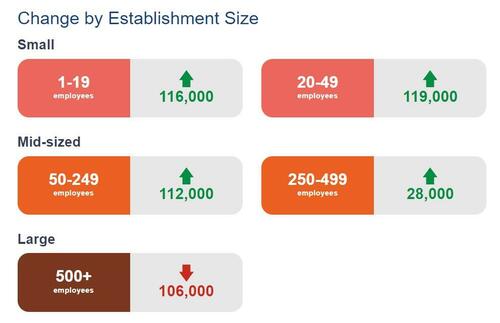 ADP's Neel Richardson comments that:
"This is the second month we've seen a full percentage point decline in pay growth for job changers. Pay growth is slowing substantially, and wage-driven inflation may be less of a concern for the economy despite robust hiring."
Last month brought a broad-based slowdown in pay increases. Job changers saw a gain of 12.1 percent, down a full percentage point from April. For job stayers, the increase was 6.5 percent in May, down from 6.7 percent.

Finally, we note that Challenger Grey showed layoffs rising at 287% YoY...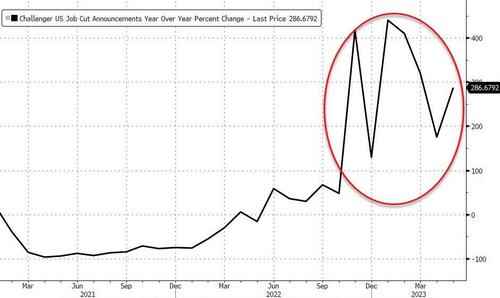 Source: Bloomberg
So a mixed bag for Fed-watchers - jobs hot (bad), wages cooling (good).
Loading...