---
Americans' Tax Refunds Are Nearly 11 Percent Smaller This Year, Early IRS Data Show
Authored by Jack Phillips via The Epoch Times (emphasis ours),
Early IRS data show that Americans' tax refunds so far this year are smaller than they were last year, a phenomenon that was predicted by the agency and tax experts.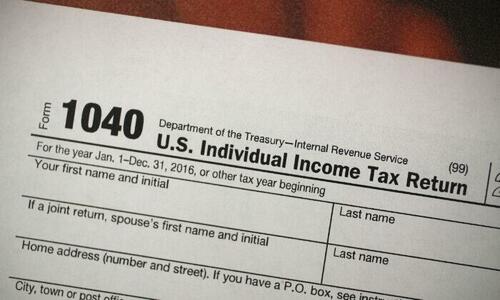 As of Feb. 3, the average refund amount stood at $1,963, or down about 10.8 percent from the year-ago period, when it was $2,201 on average, the IRS data show.
The agency's data also show that more refunds have been given out. As of Feb. 3, 6.9 million direct deposit refunds have been reported, compared with 4.46 million for the same time period last year—a 38.7 percent increase year over year.
However, more tax returns have been processed so far in 2023. About 19 million have been processed as of Feb. 3, compared with the 13 million that were processed for the year-ago period, representing a 29 percent increase year over year, according to the agency.
"I would argue that people's tax refunds are going to be less because of the fact that they are not going to get these special pandemic provisions anymore," Eric Bronnenkant, chief of tax at Betterment, told Yahoo Finance in a recent interview. "Obviously, everyone's situation is unique, but on average refunds are going to be smaller due to less stimulus."
Other tax experts and the IRS itself have stated for months that taxpayers should expect smaller returns on their 2022 taxes. The reason is that certain pandemic-related tax breaks and options aren't available any longer.
"Refunds may be smaller in 2023," the IRS warned last November. "Taxpayers will not receive an additional stimulus payment with a 2023 tax refund because there were no Economic Impact Payments for 2022. In addition, taxpayers who don't itemize and take the standard deduction won't be able to deduct their charitable contributions."
The IRS has noted that for 2022's filing season, the increased Child Tax Credit (CTC), Earned Income Tax Credit (EITC), and Child and Dependent Care Credit applied. But those credit amounts have gone back to the pre-pandemic amounts.
Read more here...
Loading...