---
Biden Administration Allowing States To Spend Medicaid Money On Food, Housing
Authored by Katabella Roberts via The Epoch Times (emphasis ours),
The Biden administration has started to grant states' requests to utilize Medicaid funding to pay for nonmedical but health-related needs like groceries and housing support in order to decrease the need for medical intervention.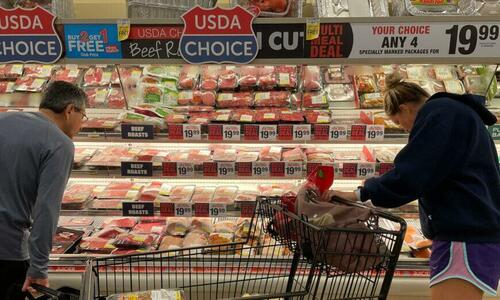 In October last year, the U.S. Centers for Medicare and Medicaid Services (CMS) approved a section 1115 demonstration initiative (pdf) for Arizona, allowing the state to use Medicaid funds to pay nonmedical expenses.
Such expenses include community and transitional housing support and rent for individuals with clinical needs or those who are transitioning out of institutional care. It also includes funding for homeless shelters, rent and temporary housing for individuals in the child welfare system, and medically tailored meals, among other things.
The initiative went into effect in October last year and will remain in effect until September 2027.
Other section 1115 demonstration initiatives have been granted in Arkansas (pdf), allowing the state to use Medicaid funds to pay for things such as critical housing and nutritional services, and in Massachusetts (pdf) and run through 2026.
CMS also approved a similar demonstration initiative for Oregon, The New York Post reports.
The granting of the requests to use Medicare funding for nonmedical expenses comes as policymakers are reportedly trying to determine whether "food as medicine" programs can enhance health benefits and cut costs.
According to the American Society for Nutrition, the concept of "food as medicine" sits "at the crossroads of nutrition and healthcare."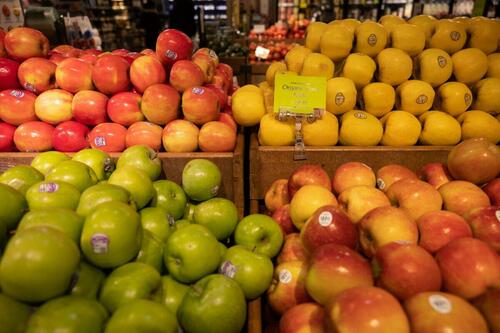 White House 'Supports' Initiatives
"It may take many forms, including medically tailored meals, medically tailored groceries, and produce prescription programs," according to the society, which notes that "evidence suggests food as medicine can work."
The initiatives coincide with the Biden administration's National Strategy on Hunger, Nutrition, and Health (pdf).
According to the White House's strategy, such initiatives can "effectively treat or prevent diet-related health conditions and reduce food insecurity" and the Biden administration "supports legislation to create a pilot to test covering medically tailored meals for individuals in traditional Medicare who are experiencing diet-related health conditions."
Read more here...
Loading...