Organized shoplifting teams in Chicago are using children as young as 10-years-old to hit retailers in waves, according to CWBChicago.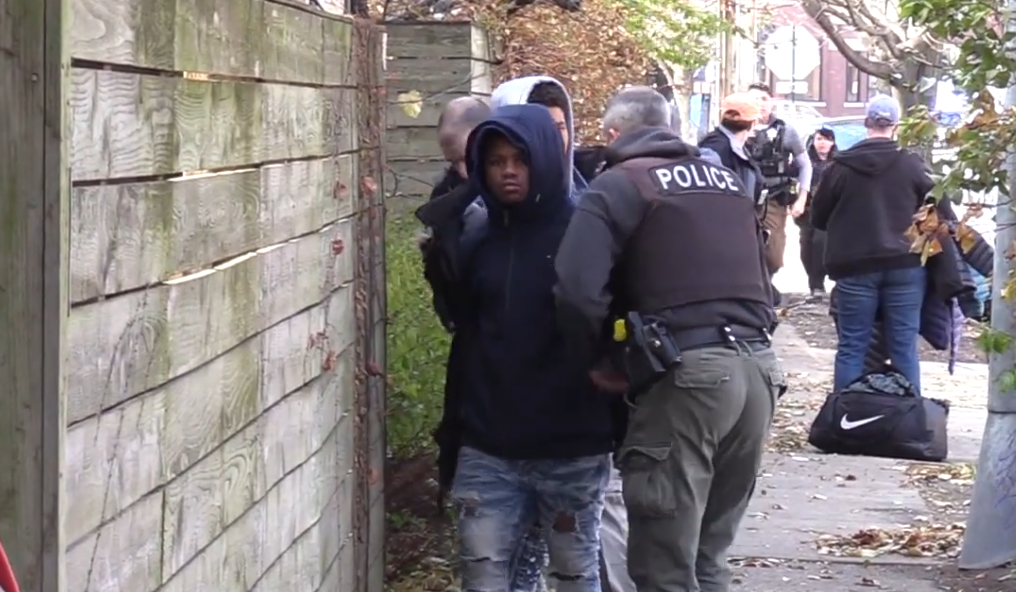 Last weekend police reported that stores in the city's Magnificent Mile, Lincoln Park and Loop neighborhoods had been hit hard - while one retail employee was reportedly pepper-sprayed and another had their head slammed into a glass merchandise case.
Retailers are dealing with a wave of organized shoplifting teams that frequently use juveniles to do their dirty work. North Side locations of Forever 21, H&M, Ulta Beauty, DSW, Patagonia, and Burlington have been struck repeatedly — sometimes twice within hours.

On Sunday, a team of six teenage shoplifters was spotted at the Michigan Avenue Victoria's Secret store minutes after they struck the nearby H&M location, 840 North Michigan. Police arrested two members of the crew after an H&M manager identified them.

About five minutes later, around 5:10 p.m., a two-person shoplifting team stole bags of winter coats from Patagonia, 1800 North Clybourn. The offenders stuffed the high-end gear into duffle bags, pushed employees, and fled. No arrests were made.

The same Patagonia store was struck by a group of kids at 11:30 a.m. on Saturday. Photographer Bret Miller captured video of cops detaining the youths while officers pulled piles of coats out of duffle bags on a nearby side street. Police detained five juveniles. -CWBChicago
Meanwhile, a local Marshall's location was hit by a group of "very young kids accompanied by a 6'2″ man. According to a police officer who chased them, they were "real little... 10 years old."
on Saturday afternoon, fire personnel transported a Forever 21 employee to Mercy Hospital after a shoplifting team deployed pepper-spray and fought with customers at the chain's Loop location, 10 South State. Witnesses said the thieves fled into a nearby subway station with "big bags of merchandise." 

On Friday, juvenile shoplifting crews struck twice in the South Loop, hitting DSW around 10:10 a.m. and Burlington three hours later. No arrests were made.

Theft crews struck at least four downtown stores last Wednesday evening.

Around 5 p.m., seven thieves stole merchandise and knocked down the manager at Zumiez, 2 South State. When the employee tried to take back some of the stolen property, one offender punched him in the face and pushed his head into a glass display case, according to Chicago police. The victim refused medical attention and the shoplifters, all between 13- and 20-years-old, got away with about $1,000 worth of goods. -CWBChicago
Just another day in progressive utopia!