---
Disney Just Laid Off Thousands Of Additional Workers
It was less than a month ago that we reported Disney was laying off 28,000 employees as a result of continued economic pressure and lockdowns resulting from the Covid-19 pandemic.
Now, "thousands of cast members" - which include workers in Entertainment, Transportation, Merchandise, and Food & Beverage - are being hit with "another wave of layoff emails", according to Walt Disney News Today. 
"As heartbreaking as it is to take this action, this is the only feasible option we have in light of the prolonged impact of Covid-19 on our business," Josh D'Amaro, the chairman of the parks division, said in a memo to workers in late September.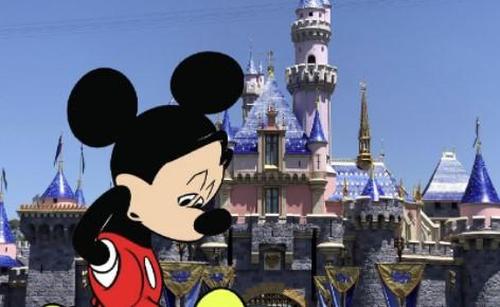 The late September cuts spanned across the company's various businesses including theme parks, cruise ships and retail businesses. While the layoffs also include executives, they were focusing on part-time workers: 67% of those getting a pink slip are part-time workers.
As part of its farewell package, Disney offered benefits to the workers being cut, including 90 days of severance. The 28,000 layoffs followed the furloughing of a massive 43,000 workers in April, when the company was first impacted by the pandemic. 
In July, Disney triumphantly reopened several of its shuttered parks, including in Florida, although visits were a fraction of their pre-pandemic levels. Disney still hasn't received clearance to restart operations at its two theme parks in Anaheim, California.
Before the pandemic, Disney's domestic parks alone employed more than 100,000. And, as we noted back in September, while one can "understand" the plight of management, which is scrambling to boost cash flow after it saddled the company with record debt in recent years...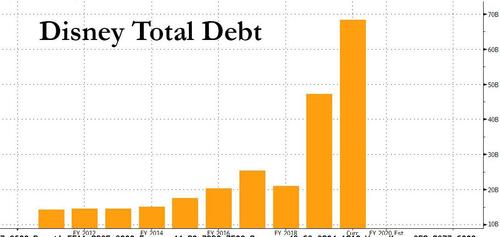 ...it probably would make all those soon-to-be-laid off workers feel a little bit better if most of that newly issued debt hadn't gone to pay for stock buybacks the benefited upper management.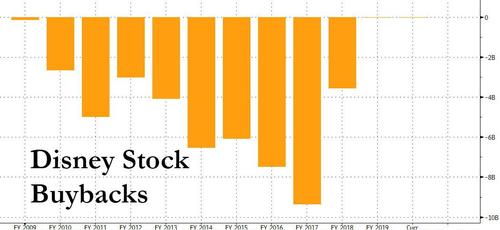 "Disneyland Park and Disney California Adventure Park remain closed and will reopen at a later date, pending state and local government approvals," the website says as of October 29, 2020. 
Meanwhile, Disney had restored the salaries of its senior executives back in August, while thousands of employees remained furloughed.