---
Elon Musk Regains "World's Richest Man" Spot
Elon Musk has regained his spot as the world's richest man, unseating LVMH's Bernard Arnault who briefly assumed the position this year after Tesla's stock had taken a beating along with Musk's net worth.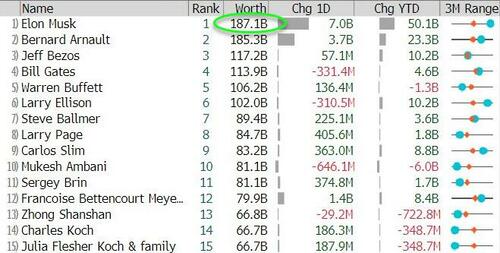 Bezos, Gates, and Buffett aren't even close...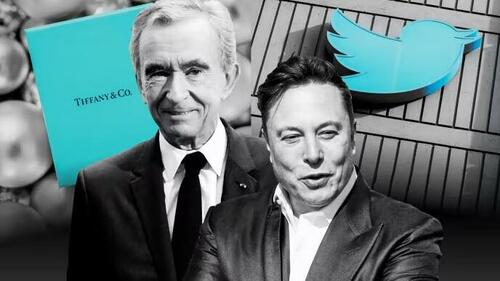 Thanks to a 5.5% surge in TSLA stock today, 51-year-old Musk's net worth jumped to $187.1billion...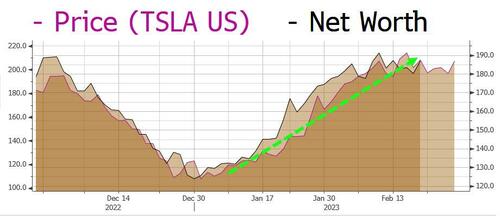 ...while 75-year-old Arnault has seen his net worth drift slightly lower in the last week or so (after LVMH's strong gains early on), back to only $185.3...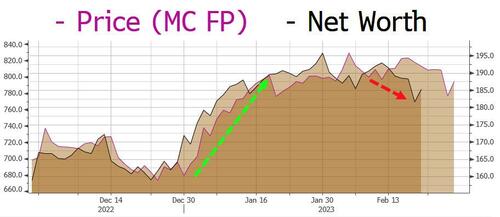 Tesla has recovered to a $650bn market cap (up $315 billion in market cap year-to-date)...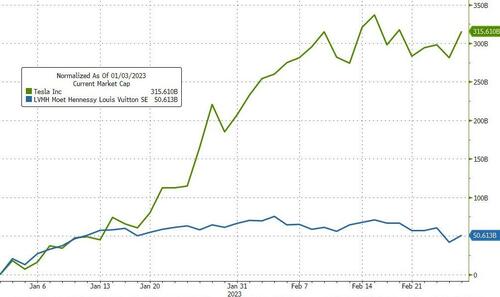 Tesla's gains this year (+92% YTD) have far outpaced the rally in the tech-heavy Nasdaq 100 Index, which is up about 10% in 2023, and crushed LVMH's return year-to-date (+14% YTD)...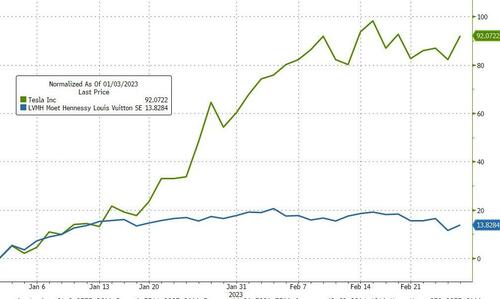 Musk's fortune peaked at $340 billion on Nov. 4, 2021... so he is probably still feeling somewhat poorer.
Loading...