---
Fed's Favorite Inflation Indicator Re-Accelerated In April
One of The Fed's favorite inflation indicators - Core PCE Deflator - disappointed the doves, printing hotter than expected (headline and core both +0.4% MoM vs +0.3% MoM exp), pushing the YoY inflation signals higher...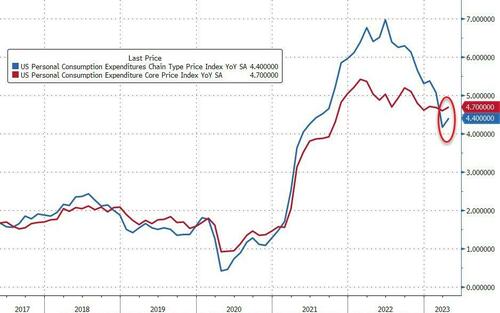 Source: Bloomberg
Even more focused, is the Fed's view on Services inflation ex-Shelter, and the PCE-equivalent shows that is very much stuck at high levels...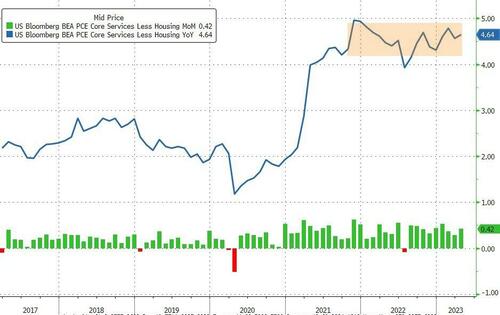 Source: Bloomberg
However, while acyclical core inflation continued to slide, cyclical core inflation dipped very modestly but remains extremely high. Cyclical core PCE inflation, which tracks inflationary pressures that are linked to the current economic cycle, is at the highest on record going back to 1985.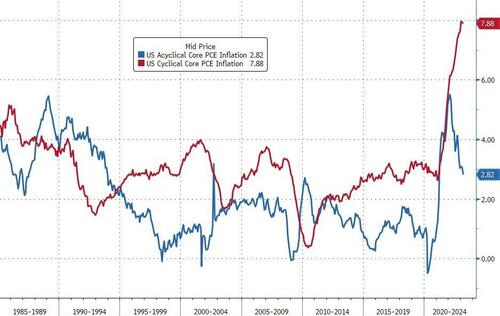 Source: Bloomberg
Personal Income and Spending were both expected to rise significantly on MoM basis and did but spending soared 0.8% MoM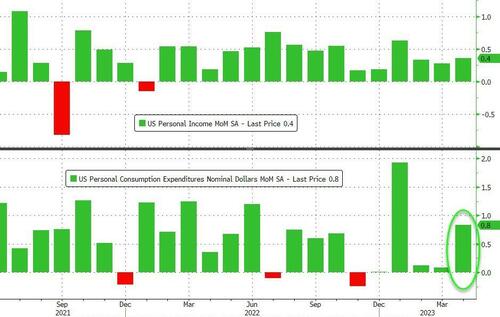 Source: Bloomberg
Spending and Income on a YoY basis both rose in April...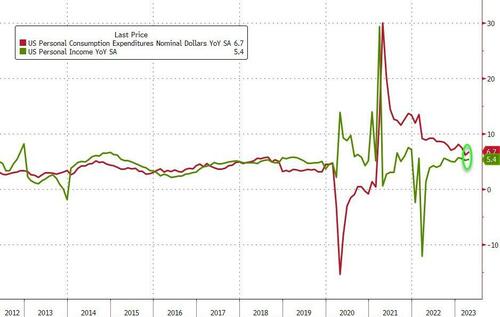 Source: Bloomberg
'Real' income - admittedly rough estimate, adjusted by CPI - rose marginally in April...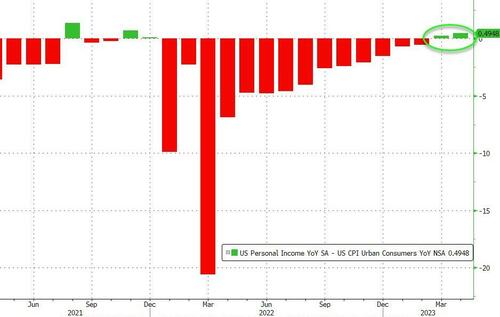 Source: Bloomberg
Breaking down the income side:
April Private wages up 5.6%, up from 5.3% in March

April Government wages up 5.3%, up from 5.1% in March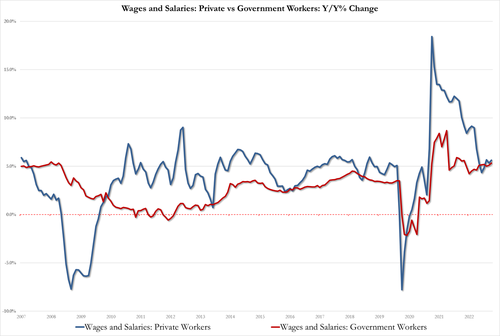 On an inflation-adjusted basis, spending (real) rose 0.5% MoM...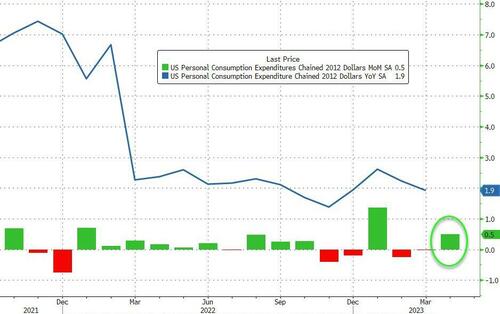 Source: Bloomberg
As a result of all that, and a number of revisions...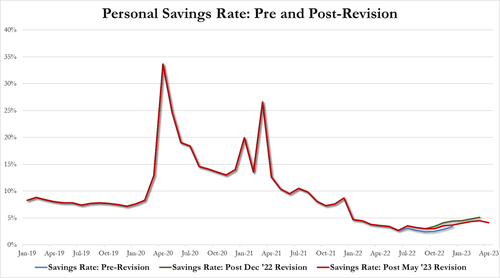 ...the savings rate in April dipped to 4.1% from 4.5% as credit card use hits new record highs...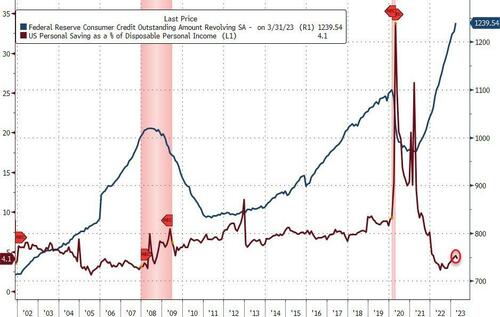 Source: Bloomberg
This is absolutely NOT what Powell and his pals wanted to see.
Loading...