A Florida man has been arrested for grand theft after purchasing a brand new Porsche - and then several Rolex watches - using checks he printed on his home computer. 
Perhaps trying to take a page out of the Fed's book, 42 year old Casey William Kelley has found out the hard way that you can't print your way to prosperity. According to the Palm Beach Post, he used a nearly $140,000 bogus check at a local car dealership and was taken into custody one day later after trying to buy several Rolex watches with additional checks.  
He was arrested for grand theft of a motor vehicle and uttering a false bank note.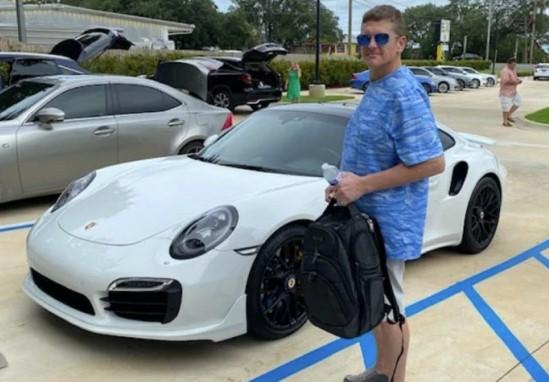 After the dealership sold Casey the car, they tried to cash the check. When it bounced, they immediately reached out to police to report the vehicle as stolen. 
The jeweler kept the watches and the check until the money cleared - which it never did. The checks came back fake but, by then, Kelley had already been arrested by authorities.
After his arrest, he admitted he had printed the checks at home. 
We wonder if Neel Kashkari could learning something from this analogue: apparently you can't just create wealth from a printing press. Who would have guessed?