---
Housing Starts, Permits Soar In Feb As 'Renter Nation' Reasserts Itself
After an unexpected decline in January, Housing Starts and Building Permits were expected to rebound modestly in February, but they didn't - they exploded back with Starts up 9.8% MoM and Permits up 13.8% MoM...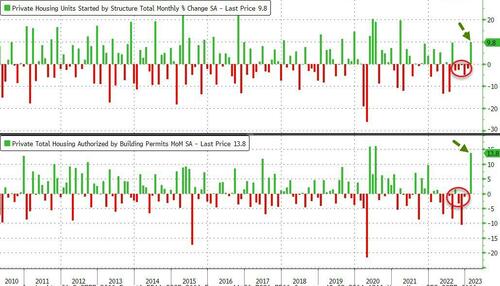 Source: Bloomberg
Housing Starts soared thanks to a 24.1% explosion in multi-fam/rental starts (Single-family rose only 1.1%)...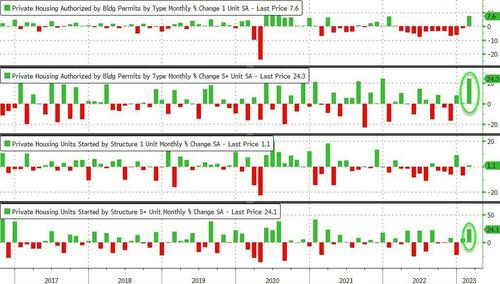 Source: Bloomberg
Total Multifamilty Starts increased from 490K to 608K SAAR, the highest since April 2022; Single-family meanwhile continue to be at a 3 year low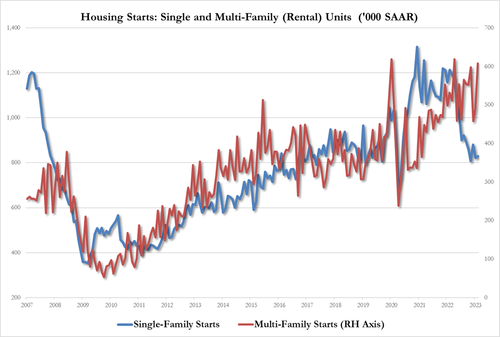 On the permits side, single family rose 7.6% from 722K to 777K SAAR, but again the big surge was in Multi-family, which soared from 563K to 700K SAAR, up 24.3%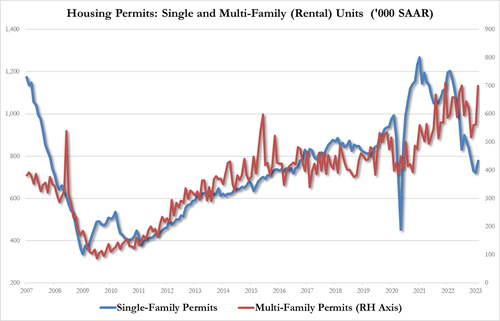 It was the third highest print in multi-family permits history.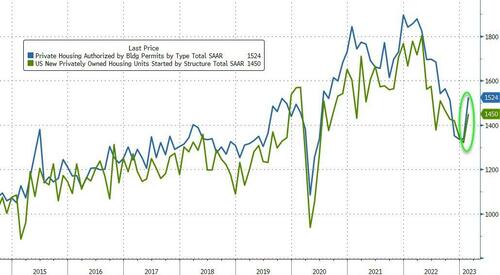 This does not lok like the kind of behavior that Jay Powell was hoping for...
Loading...