---
Initial Jobless Claims Crash To Pandemic Lows; There's Just One Thing...
After rising for two straight weeks, initial jobless claims crashed to pandemic lows, back below 600k for the first time since early March 2020...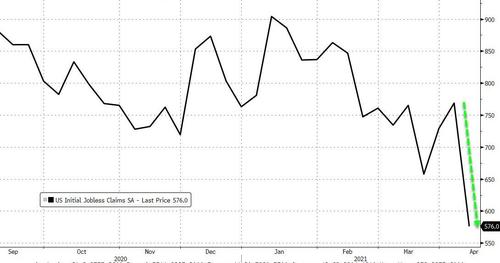 Source: Bloomberg
Notably, the drop in claims was largely driven by a 75,645 drop in California... which, as Joe Brusuelas suggests, is indicative of the problems that remain in processing claims, backlogs and fraud in the states.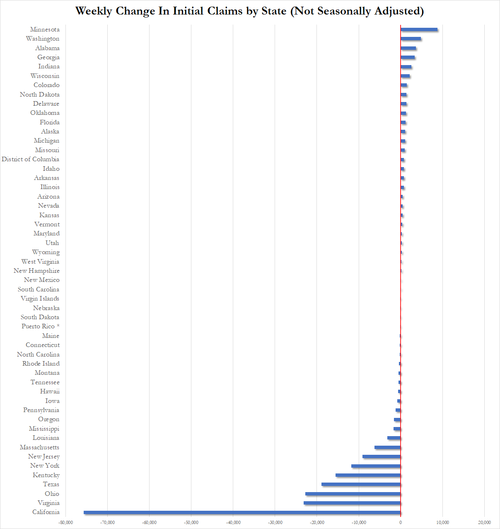 'Normal' Continuing Claims continue to drop as do Pandemic Emergency claims...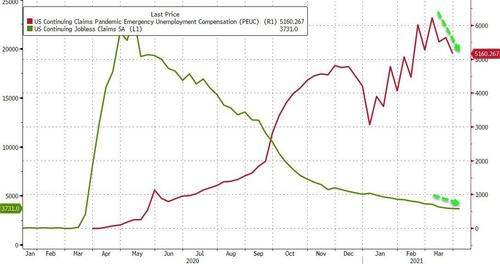 Source: Bloomberg
Finally, we note that the number of Americans on some form of employment-based welfare fell below 17 million for the first time since early January...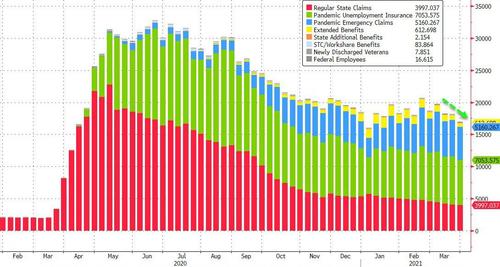 Source: Bloomberg
However, with no new stimmies on the horizon, and employers finding it increasingly difficult to pry government-handout-heavy employees off the couch to do a day's honest work, we wonder if this is as good as it gets for the post-pandemic jobs situation.