---
Jobless Claims Data Hovers Near 18-Month High, Ignores Soaring Layoffs
232k Americans filed for jobless benefits for the first time last week, very modestly higher than the 230k print the prior week (but below the 235k exp).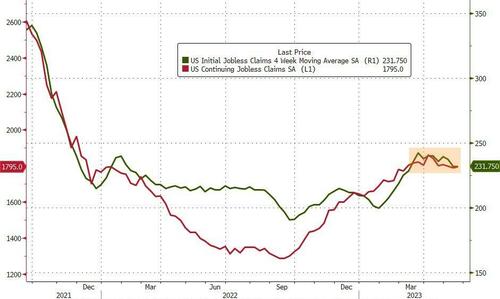 Source: Bloomberg
Continuing claims remain below the 1.8mm Maginot Line (1.795mm). With the farce in MA now over, there are no major outliers in state level data with North Carolina and Arkansas seeing the biggest drops in claims while Ohio and New York saw the biggest jumps...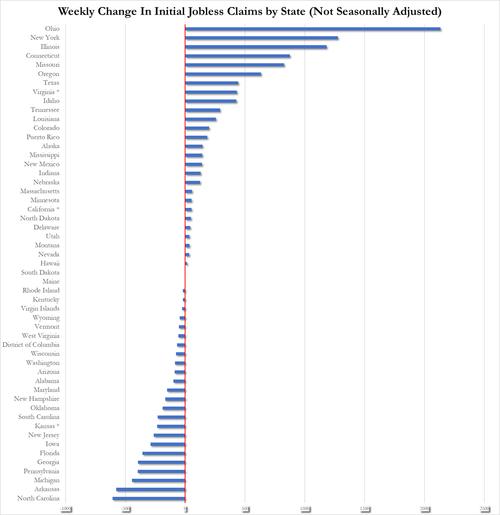 The claims data - post-revisions - remains oddly flat at around 18-month highs, refusing to listen to layoffs data (and slowing wage growth).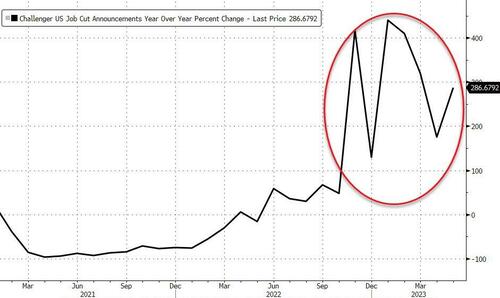 JOLTS (with a lag) showed a drop in layoffs and claims data declined... but real world data like Challenger Grey's surged again...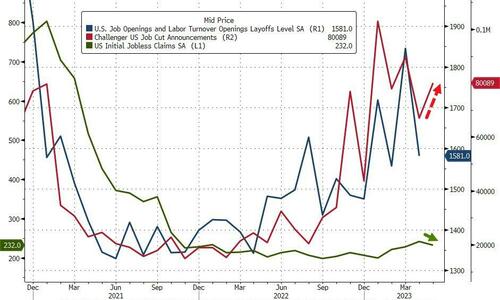 So can we trust any govt-supplied data?
This is not what The Fed wants to see (after 500bps of hikes).
With a six-month lag, are we about to see another rebound higher in claims data?
Loading...