---
Just In Time! Lenders Seek Congressional Approval For No Income Mortgages
Authored by Mike Shedlock via MishTalk,
Here we go again. The mortgage lending industry seeks to eliminate debt-to-income rules for home buyers.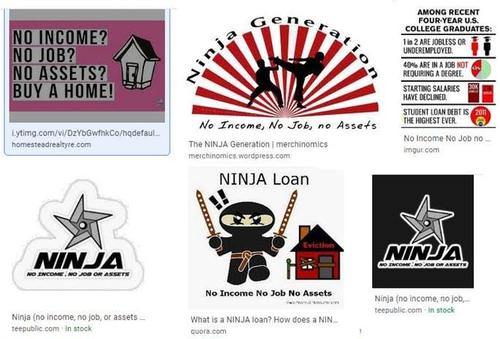 At the peak of every boom comes one final act of repetitive stupidity. This may be it.
Please consider CFPB Moves to Eliminate Mortgage Debt-to-Income Rule for Borrowers.
In a letter CFPB Director Kathy Kraninger sent to Congress today, the CFPB asked to amend the Ability to Repay/Qualified Mortgage rule (ATR/QM rule) in order to remove DTI as a qualifying factor in mortgage underwriting.

This rule was created in response to the financial crisis of a decade ago as a way to prevent lending money to borrowers who might not be able to afford the loan.
The move by Kraninger is by request of a group of lenders and industry groups, including Wells Fargo, Bank of America, Quicken Loans, Caliber Home Loans, the Mortgage Bankers Association, the American Bankers Association, the National Fair Housing Alliance, and others.
The finance leaders want to remove the 43 percent DTI requirement on both prime and near-prime loans.
Specifically, current rules includes things like verification of income, credit history and DTI, among others. The only portion the CFPB is asking to amend is the DTI requirement.
Apparently Fannie Mae is not subject to the requirement so the lenders cry about fairness.
Hey, why not? More importantly, why stop there? Besides, if one claims no income, there is no income to verify. It's all nice and clean.
NINJA (no income, no job, no asset) loans worked out so well the last time we tried them, it's clearly time for a repeat performance.