---
Mastercard, Visa Block Payments On Pornhub After Child Abuse Allegations
Authored by Katabella Roberts via The Epoch Times,
Credit card companies MasterCard and Visa on Dec. 10 announced they will no longer allow their cards to be used to process payments on pornographic website Pornhub following accusations it showed videos of child sexual abuse.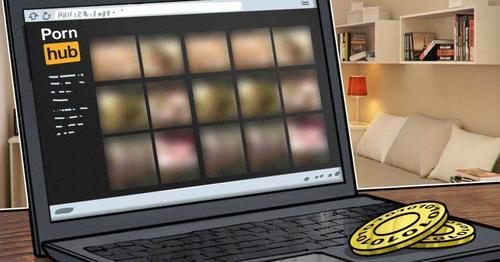 Pornhub, which is owned by Montreal-based company Mindgeek, came under fire last week after The New York Times reported that the website hosts unlawful content, including nonconsensual pornography and videos of child sexual assault.
In a statement to The Associated Press on Sunday, Pornhub said it is "irresponsible and flagrantly untrue" to suggest that it allows images of the sexual abuse of children on its site.
However, the website later pledged to crack down on illegal content and said it will only allow properly identified users to upload content. It also removed its download function, which meant removed content could easily resurface, and announced that it will be employing a new team of moderators solely to self-auditing the platform for potentially illegal material.
But on Thursday, financial services companies MasterCard and Visa announced they will be terminating the use of credit cards on the site following Mastercard's own investigations into the site's content.
In a statement, MasterCard said,
"Today, the use of our cards at Pornhub is being terminated. Our investigation over the past several days has confirmed violations of our standards prohibiting unlawful content. We continue to investigate potential illegal content on other websites."
Visa was yet to complete its own inquiry but said that it too has decided to block transactions.
"Given the allegations of illegal activity, Visa is suspending Pornhub's acceptance privileges pending the completion of our ongoing investigation," it said in a statement on Twitter.

"We are instructing the financial institutions who serve MindGeek to suspend processing of payments through the Visa network. At Visa, we are vigilant in our efforts to stamp out illegal activity on our network, and we encourage our financial institution partners to regularly review their merchants' compliance of our standards on this and other platforms."
Pornhub has described the decisions as "extremely disappointing" as they come just two days after the website instituted the "most far-reaching safeguards in user-generated platform history."
Last year, payment service PayPal stopped Pornhub and providers of videos to the site from making and accepting payments through its site, citing unauthorized transactions.