---
Meet The International Bank Head That Swindled Millions Using Lawyers And Crooked Bankers
Jahangir Hajiyev, former chairman of the International Bank of Azerbaijan, used a tangled web of shell companies to move millions out of the bank. Now, decades after his scheme began, the astounding details of his brazen fraud are starting to come to light.
On a salary of just $70,650 in 2008, Hajiyev had amassed himself "four mansions in the English countryside, a $42.5 million Gulfstream jet, a $13 million golf club outside London and a villa in Sardinia," according to Bloomberg. His wife dropped $20 million on diamonds and designer handbags as he borrowed, in addition to looting the bank, to support his lifestyle. 
It was in 2015 when reality started to hit. The directors of Hajiyev's company, Lumea 2014 PTC, set up to control his assets, realized that creditors were circling while its cash balances were dwindling. 
On his board were two attorneys with Dentons, the world's biggest law firm. One of those directors advised the others in 2015 that Hajiyev was "in the middle of reorganizing his personal wealth and finances, which has restricted cash flows" and that the process "should be completed within the next 60 days, when liquidity issues should be resolved."
Three months later, he was charged in his home country with raiding the bank he ran since 2001 and was sentenced to 15 years in prison.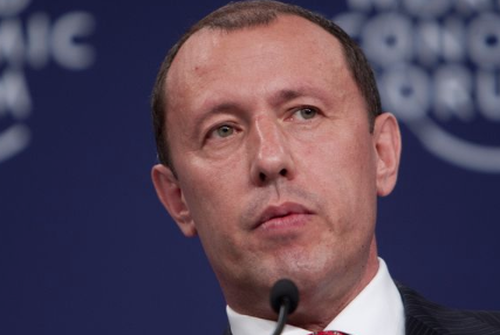 His fortune was at one point believed to be more than $100 million - and he did it all using two dozen shell companies. One of them, a family office called Werner Capital, helped move Hajiyev's money into expensive British real estate. The firm was led by a former HSBC private banker named Tomas Mateos Werner and it wasn't registered with the U.K.'s Financial Conduct Authority. Dentons lawyer Francois Chateau and Philip Enoch, a consultant for the firm's U.K. branch, also played big roles in advising Hajiyev.
Hajiyev's ties to his advisers go back to 2005, when he paid $5 million for a villa in Costa Smeralda in Sardinia. He bought the property through an Italian shell company, Rufus S.R.L., where his daughter, Leyla Mahmudova, is listed as an administrator. Rufus was owned by a Luxembourg company named Tiara S.A. Khagani Bashirov is listed as Tiara's administrator.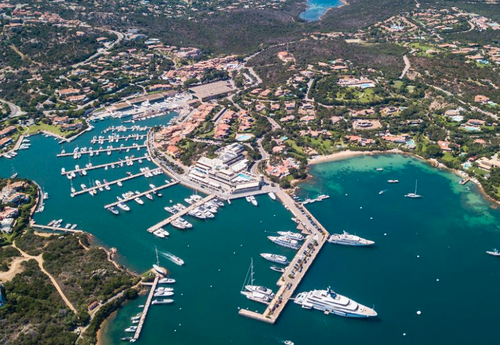 Bashirov was also listed as director of the Sardinian winery that was purchased in 2014 and director of the U.K. company that owned Hajiyev's private jet. The 59 year old Bashirov holds a French passport, lives in Luxembourg and has offices in London. He had been arrested in Azerbaijan in 2010 for failing to repay $109 million in loans from International Bank of Azerbaijan. He was released 5 days later. 
Bashirov is linked to company that have moved tens of millions out of Azerbaijan. Some of the companies have been traced by the Organized Crime and Corruption Reporting Project to the Azeri Laundromat, an alleged $2.9 billion money-laundering scheme.
63 year old Chateau joined Dentons in 2013 and Lumea was set up in May 2014. Lumea minutes revealed that the directors, during 2014 to 2016, were busy "developing and flipping mansions in two of the world's most exclusive luxury-housing estates".
Duncan Hames, director of policy at Transparency International UK said: "Business is supposed to provide a first line of defense against money laundering, and yet time and time again we see firms facilitating it instead. Faced with suspicious activity, senior partners in a global law firm should not be disregarding red flags and continuing to offer services."
"We are committed to strict compliance with all laws, regulations and professional standards of the jurisdictions in which we operate, which includes compliance with anti-money-laundering policies and standards," a spokeswoman for Dentons said. 
By 2016, Lumea was focused on selling assets to try and raise cash:
By February 2016, the mood among Lumea's directors had darkened. Bankers at EFG were running out of patience, the minutes show. Unpaid bills and stalled building projects meant that its 13 million pounds in loans were in jeopardy. Three days before that month's meeting the Swiss bank had directed Lumea to sell one of Hajiyev's mansions, Robin Hill, to one of its own clients for 4.5 million pounds — 2 million pounds less than the purchase price. But that wasn't enough. EFG was also demanding that all creditors be paid and 1 million pounds be placed on secured deposit with the bank.
British authorities obtained court orders in 2018 freezing some of Hajiyev's wealth in an attempt to stop the estimated 100 billion pounds in "dirty money" that makes its way to Britain every year. 
Andrew Mitchell, a Conservative MP and former minister, said: "Money launderers are always one step ahead of us. If the enablers don't take their responsibilities seriously, then we should throw the book at them."
And with the recent pullbacks in the market, we wonder if we're going to be hearing any similar stories anytime soon.