---
More U-Haul Trucks Left California Than Any Other State In 2022, Texas Top Destination: Study
Authored by Katabella Roberts via The Epoch Times (emphasis ours),
More moving trucks left from California than any other state in 2022 for the third year in a row, while more Americans are flocking to Republican-led states like Texas and Florida, a new study published on Jan. 3 has found.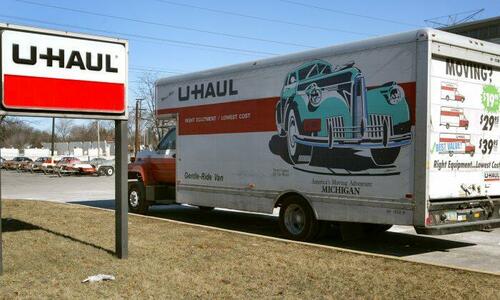 The study was conducted by the moving truck rental company, U-Haul, and found that Texas, Florida, and the Carolinas were the preferred destinations for one-way moving trucks in 2022, with those states ranking as the top growth states on the annual U-Haul Growth Index.
U-Haul's Growth Index is compiled according to the net gain of one-way U-Haul trucks arriving in a state or city, versus those departing from that state or city each calendar year across the U.S. and Canada and is a strong indicator of what kind of job states and cities are attracting and maintaining residents, according to the company.
Texas is the top destination for U-Haul trucks for the second consecutive year and the fifth time since 2016, according to the study. That is followed by Florida, which has been a top-three growth state for seven years in a row. South Carolina, North Carolina, Virginia, Tennessee, Arizona, Georgia, Ohio, and Idaho also saw strong growth rates in 2022, the study found.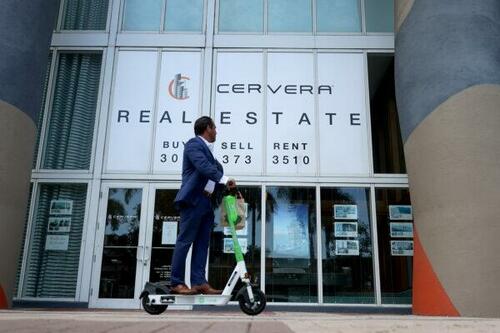 Meanwhile, demand for moving trucks out of California, Illinois, and New York was strong in 2022 as more people opted to leave areas of the West Coast, Northeast, and Midwest, the study found.
Texas' 'Booming Economy' Attracting Americans
California ranked 50th on U-Haul's Growth Index, meaning it saw the greatest net loss of one-way U-Haul trucks out of the state, followed by Illinois, which ranked 49th in 2022, as it did in 2021. Michigan came in at 48, Massachusetts at 47, and New York at 46 on the list of growth for 2022.
John 'J.T.' Taylor, U-Haul International president, said that the trends seen in 2022 followed very similar patterns to 2021.
"We still have areas with strong demand for one-way rentals. While overall migration in 2021 was record-breaking, we continue to experience significant customer demand to move out of some geographic areas to destinations at the top of our growth list," Taylor said.
Data published by the Texas Realtors' association in 2020 found that the number of people moving from California to Texas was up 36 percent from 2017, and the trend appears to have continued.
A spokesperson for Texas Gov. Greg Abbott, a Republican, when asked by The New York Post about being the top destination by U-Haul customers, praised the state's "booming economy."
"People and businesses vote with their feet, and they are choosing to move to Texas more than any other state in the country," Abbott spokesperson Renae Eze told the publication.
Florida Serves as 'Blueprint' DeSantis Says
Separate data from the James Madison Institute, a Florida-based think tank, shows that between April 2020 to April 2021, almost 330,000 people moved to Florida, which is equal to roughly 903 people moving to the state each day. According to the think tank, this is part of a national trend that has been seen in recent years of Americans departing blue states for red states.
Read more here...
Loading...