---
Mortgage Refis Explode Higher As Rates Hit Record Lows
Mortgage applications in the US exploded by 55.4% last week as rates collapsed to record lows amid global growth fears and monetary policy response expectations.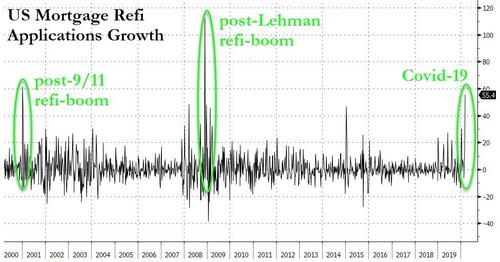 Source: Bloomberg
The massive spike in applications was dominated by refinancings, which jumped a stunning 78.6% WoW, new home mortgage apps rose 5.6% WoW.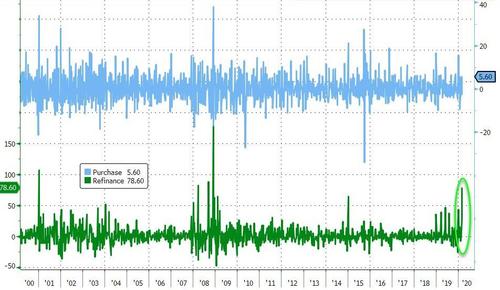 Source: Bloomberg
The sensitivity to the drop in mortgage rates to record lows is astounding as the following chart shows...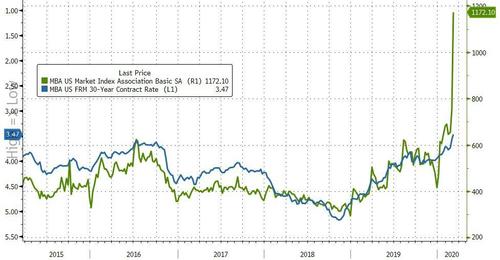 Source: Bloomberg
Outside of the post-9/11 refinancing boom and the chaos of November 2008, this is the biggest spike in refinancings ever.