---
New Home Sales Just Suffered Biggest Annual Drop Since Oct 2021, Median Price Tumbled
Following the continued decline in existing home sales, new home sales were expected to drop notably in December (after two months of surprising improvements). After rising 8.2% and 5.8% MoM respectively in the last two months (as mortgage rates dipped and homebuilder incentives soared), new home sales surprised once again - rising 2.3% MoM (dramaticaly better than the 4.4% decline expected). However, that surprise was due to a huge downward revision in November data from a 5.8% surge in new home sales to just 0.7%...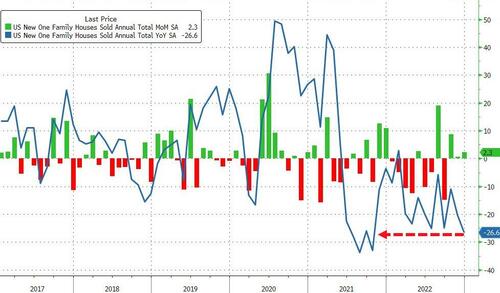 Source: Bloomberg
That pushed the drop in New Home Sales down to 26.6% YoY - the worst drop since Oct 2021.
It appears the rebound in mortgage applications and reversal lower in mortgage rates has run out of juice for the new home buyer...
Source: Bloomberg
Bear in mind that, as we detailed recently, cancellations are running at at higher rate than at the peak of the 2008 financial crisis...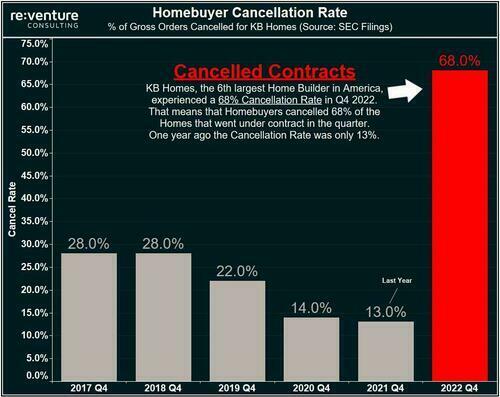 Notably, the median new home price dropped to $442.1K, lowest since August...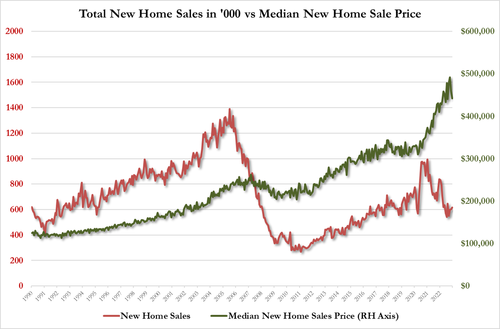 But the 'average' price was barely changed...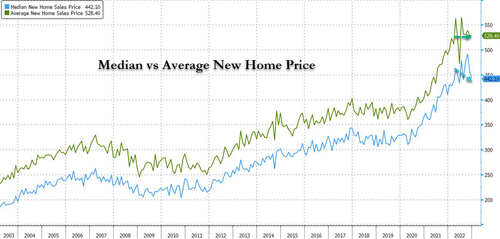 We also note that existing home prices are falling faster than new home prices...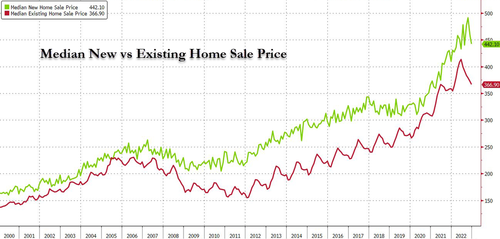 At some point those incentives will crush homebuilder margins...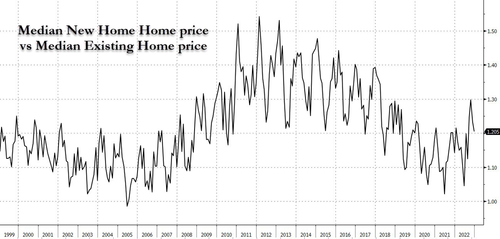 Finally, given the total collapse in homebuilder confidence (about future sales), which still has a long way to go to catch down to the collapse in homebuyer confidence, we would suggest real estate agents 'brace, brace, brace'...
Source: Bloomberg
Is that really where The Fed wants the US housing market to end up?
Loading...