---
UMich Inflation Expectations Tumble To 18-Month Lows
After this morning's 'disappointingly' hotter than expected PCE print, all eyes are now on the UMich inflation expectations for any signs of hope for a dovish Fed into the Xmas weekend. This is the final print for December (so really should not be a huge market mover unless things shifted dramatically intra-month)... and it did!
The 1-year inflation expectation dropped from 4.6% flash to 4.4% final (from 4.9% in November)... the lowest since June 2021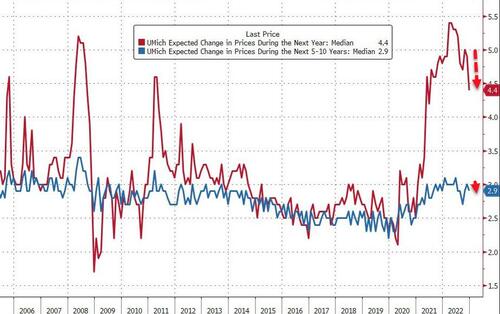 Source: Bloomberg
But we caution that inflation uncertainty remains extremely high....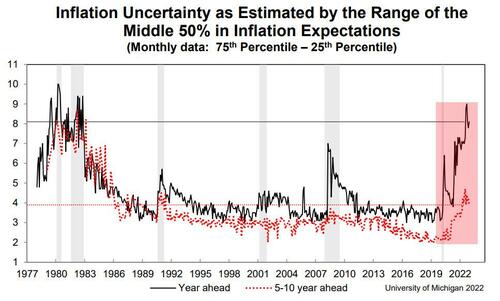 The final headline UMich rose from November and the flash print, with expectations leading the way...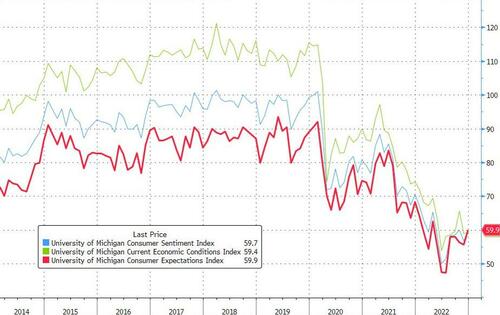 Source: Bloomberg
Assessments of personal finances, both current and future, are essentially unchanged from November.
Buying conditions improved very marginally but home-buying attitudes remain near multi-decade record lows...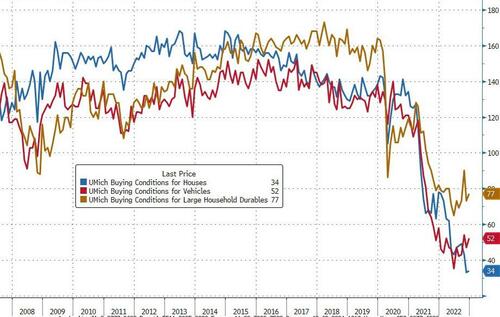 Source: Bloomberg
However, sentiment remains relatively downbeat at 15% below a year ago, but consumers' extremely negative attitudes have softened this month on the basis of easing pressures from inflation.
Loading...