---
Confidence In US Govt Policies At Lowest Since 2014; UMich Survey
After preliminary January data showed a further weakening in University of Michigan's Consumer Sentiment survey, the final print weakened even further with the headline dropping from 70.6 in December to 68.8 flash to 67.2 final. Both current conditions and future expectations also deteriorated during the month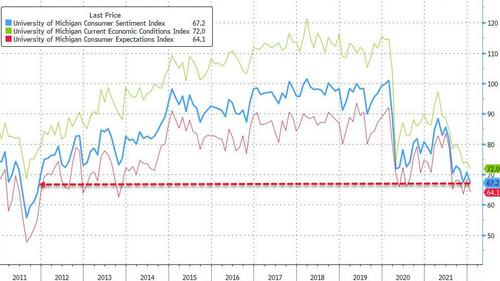 Source: Bloomberg
This is the lowest headline and current conditions print since 2011.
Democrats' confidence dropped to its lowest since the election and Independents confidence are at their weakest since 2012 (as Republican sentiment ticked up modestlY)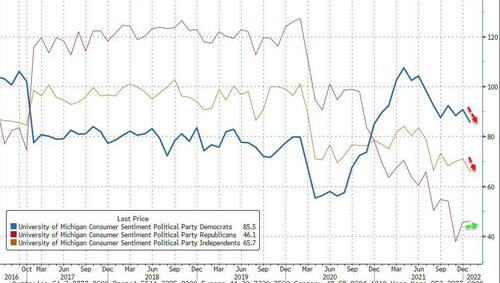 Source: Bloomberg
However all parties expectations worsened...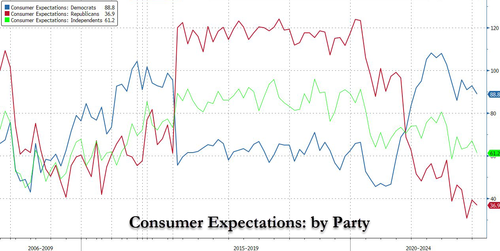 Source: Bloomberg
...as overall confidence in government economic policies is at its lowest level since 2014, and the major geopolitical risks may add to the pandemic active confrontations with other countries.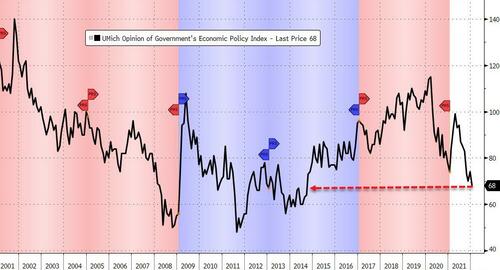 Source: Bloomberg
Buying attitudes worsened to new record lows for large household durables and vehicles and housing buying attitudes limped back lower after a modest rebound....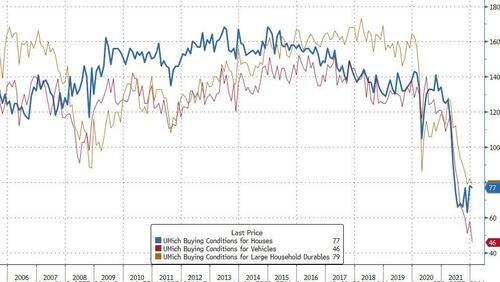 Source: Bloomberg
Finally, and perhaps most importantly in the current environment, inflation expectations rose to 4.9% (for the next year) and 3.1% for the next 5-10 years - the highest since 2008 and 2011 respectively...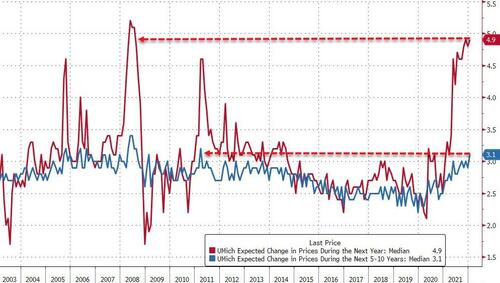 Source: Bloomberg
It looks like two years of "transitory" preaching has un-anchored the religious belief that The Fed has everything under control.
Get back to work Mr.Powell.