---
US Existing Home Sales Suffer Second Weakest Summer Ever
Existing home sales were expected to rise modestly in August (+0.7% MoM) after tumbling 2.2% MoM in July. However, as makes a little more sense in the real world, home sales dropped 0.7% MoM leaving sales down 15.3% YoY...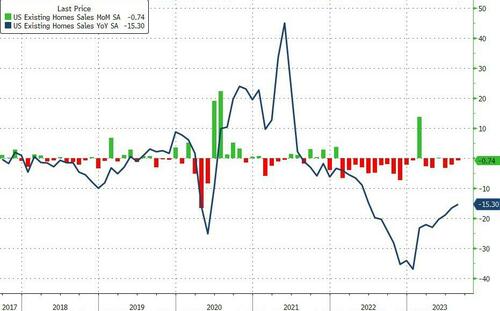 Source: Bloomberg
The total SAAR fell back near its lowest since 2010 (as new home sales trend higher on incentives)...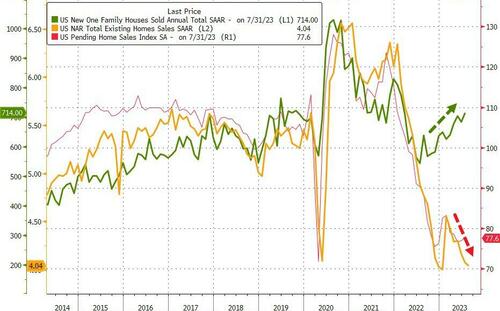 Source: Bloomberg
And on a seasonal basis, this is the second weakest sales print ever (only 2010 was worse)...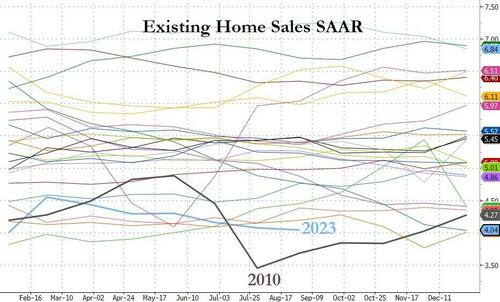 Source: Bloomberg
It appears that high-end home sales are cracking in the West And Northeast...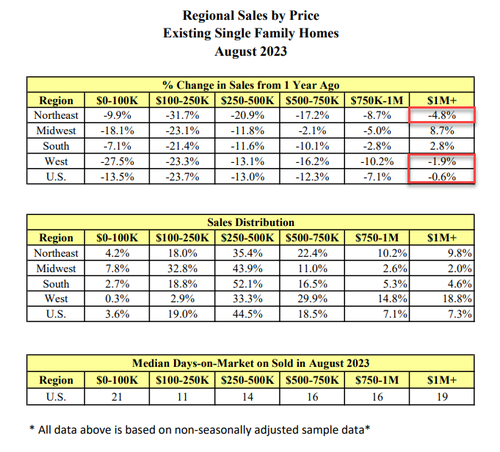 The number of homes for sale edged lower to 1.1 million, the smallest August inventory in data back to 1999. At the current sales pace, it would take 3.3 months to sell all the properties on the market. Realtors see anything below five months of supply as indicative of a tight market.
The median selling price rose 3.9% from a year earlier to $407,100, one of the highest readings on record. Since August 2019, prices are up 46%, according to Lawrence Yun, NAR's chief economist.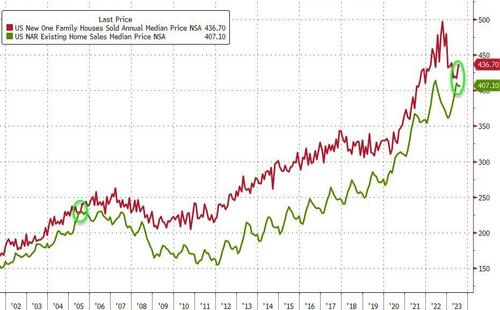 "Supply needs to essentially double to moderate home price gains," Lawrence Yun, NAR's chief economist said in a statement.
"Mortgage rate changes will have a big impact over the short run, while job gains will have a steady, positive impact over the long run."
And, if mortgage rates (and thus affordability) are anything to go by, things are about to get real...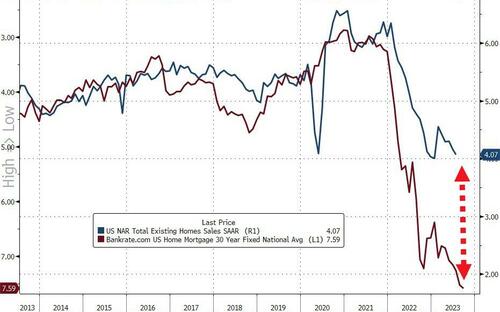 Source: Bloomberg
...which appears to be what Powell is looking for.
Loading...