---
US Retail Sales Disappoint In June, But...
While consensus expectations were for an acceleration in retail sales on MoM basis, BofA (now almost omnipotent in their forecasting ability) had a very different perspective (expecting core retail sales to actually decline MoM).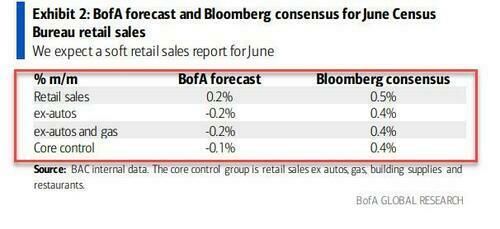 And once again, BofA was right as the headline retail sales rose only 0.2% MoM (vs +0.5% exp). That is the 3rd monthly rise in retail sales in a row...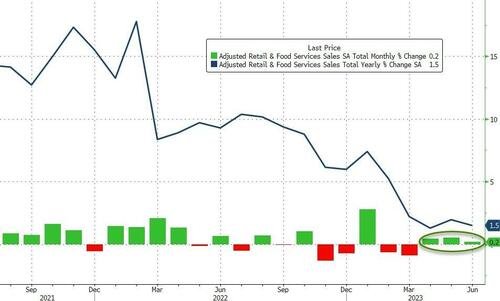 Source: Bloomberg
Core retail sales also disappointed, rising 0.2% MoM (vs +0.3% exp)...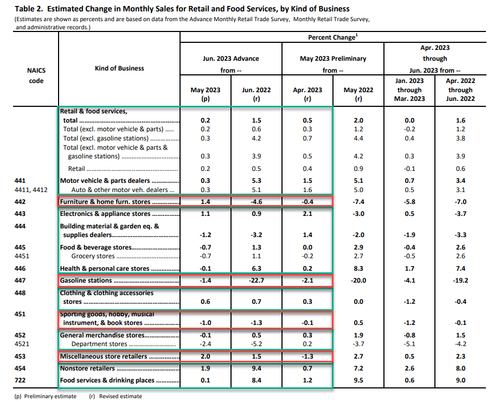 On a YoY basis, both headline and core retail sales growth slowed...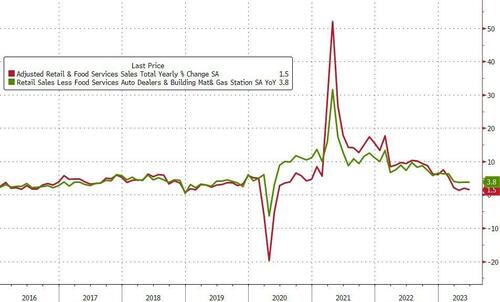 Source: Bloomberg
Finally, we note that the control group - which is used in the GDP calculation - rose 0.6% MoM (double the expected 0.3% MoM rise). This seems like magical thinking to us compared to the other data...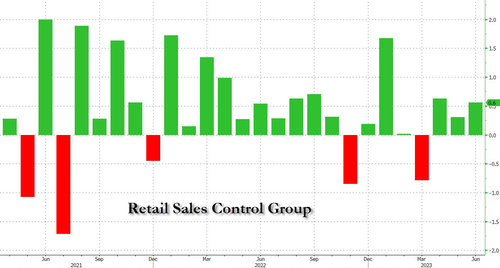 Source: Bloomberg
One last thing, all of this data is completely divergent from the collapse in retail sales seen by Redbook data...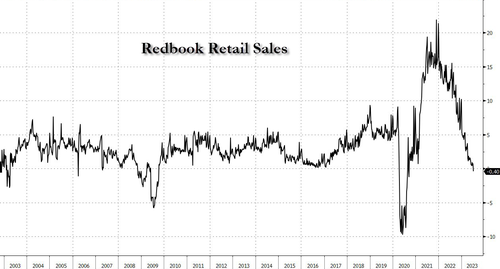 Of course the usual caveat accompanies this data - this is nominal, not real data (adjusted for CPI - admittedly a crude method - headline retail sales were unchanged MoM in June).
Loading...