---
US Retail Sales Disappoint, Tumble Most Since April
While analysts expected a modest drop in US retail sales in November (after its big slowdown in October), and BofA credit card sales data suggested otherwise, they were both seriously off as the final print was a big disappointment. Headline retail sales tumbled 1.1% MoM (far worse than the 0.3% drop expected) and October's 0.3% MoM rise was revised drastically to a 0.1% MoM drop.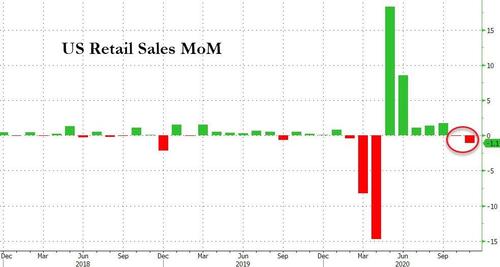 Source: Bloomberg
On a year-over-year basis, retail sales remain higher but are rolling over fast...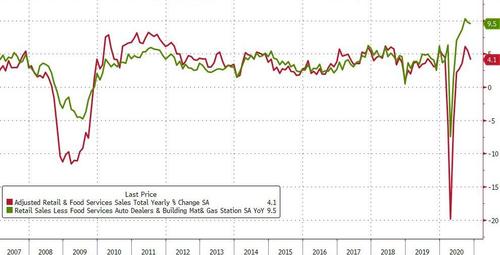 Source: Bloomberg
Under the hood, things were ugly with Electronics tumbling along with clothing and gasoline (lockdowns)...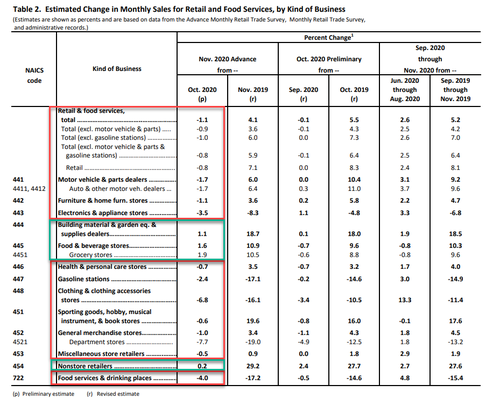 Even non-store retailers (Amazon etc) only managed a tiny 0.2% MoM rise.
The COVID Lockdown impacts are starting to ripple through.