---
55% Of The Public View The Trump Indictment As "Politically Motivated"; Harvard Poll Finds
A Harvard/Harris poll is bad news for Attorney General Merrick Garland and the Justice Department. The poll shows that 55% of Americans believe Trump's indictment is politically motivated and 56%  believe that it constitutes election interference.  The poll captures the level of distrust for the Justice Department and further demonstrates what I described yesterday as the failure of Merrick Garland at the midpoint of his tenure as Attorney General.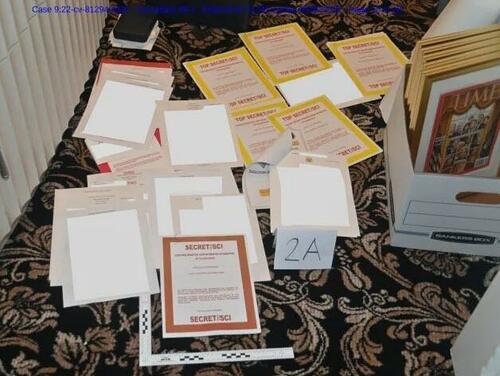 The view of the case appears to be worsening. Now there is less than a majority viewing the indictment as well-founded and justified. The poll shows that 83% of Republicans and 55% of Independents view the indictment as a political exercise. Not only do 56 percent view it as election interference but only 44 percent see it as "the fair application of the law": 
Harvard Harris Poll:

— 55% of Americans say Trump's indictment is politically motivated, (including 83% of Republicans and 55% of Independents)

— 56% consider Trump's federal indictment to be an interference by the Justice Department in the 2024 Elections pic.twitter.com/9UtnV0UtD2

— InteractivePolls (@IAPolls2022) June 16, 2023
The poll is also bad news for Biden. Some 65 percent believe Biden "mishandled" classified material while 72 percent take that view with Clinton's email scandal.
The Justice Department and the media appear to have "lost the room" with the American people. They are primarily appealing to Democrats who (at 80%) support the indictment.
The FBI and the Justice Department made this perception worse through continual leaks to the media and allegedly staging the photo above after the raid on Mar-a-Lago.
By his own measure, Garland has failed to restore the credibility and trust in the Justice Department. It now appears worse than when his predecessor, Bill Barr, was in office.
It is also an indictment of the media. After years of "advocacy journalism" and biased reporting, the public now tunes out the media. This is a strong indictment with troubling allegations and evidence. Yet, it does not matter because the media long ago lost much of the country with one-sided, unrelenting coverage.
It also means that this case could conceivably never see a jury unless Special Counsel Jack Smith succeeds in pushing for a speedy trial before the election. A majority of the public now supports a pardon for Trump if he is convicted.  With these polls, the pressure of other Republican candidates to pledge a pardon is likely to increase. Indeed, as suggested in another column, Biden may want to consider a pledge to commute any sentence to try to defang this building election issue.
Loading...