---
7-Year-Old Boy Sues California School District For Violations Of Civil Rights
Authored by Steve Ispas via The Epoch Times (emphasis ours),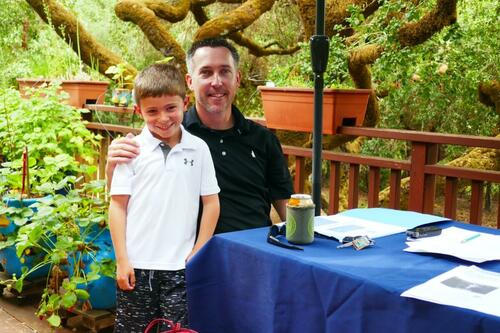 The first thing "H.N." did when he got up on a July Sunday morning was say hi to his dog, Biscuit, and then start reading "Treasure Island," which after just the first chapter may overtake "Robinson Crusoe" as his all-time favorite book—but that needs to wait until he finishes the book. Later, he played Monopoly with a friend, practiced baseball (which he plays for his school team), and told us about his favorite board game, Kids Against Maturity.
His room looks like a typical young boy's, with board games, Nerf guns, baseball equipment, and toy vehicles. In the living room is a miniature train set, which he said he worked on for months when he was younger.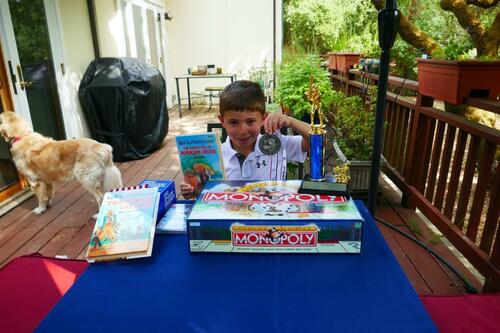 https://www.theepochtimes.com/us/exclusive-7-year-old-boy-sues-californ…
What makes H.N. different from most other kids—other than that he is very mature for his age—is that he is the plaintiff in a case that was filed with the California Superior Court, Santa Cruz County, when he was 7 years old.
Because of the lawsuit, he is not disclosing his name and just goes by H.N. for privacy purposes. He is suing the Scotts Valley Unified School District, the district superintendent, the school principal, and two teachers for negligence, false imprisonment, violating his civil rights, and other charges.
The story was first broken by Drew Penner in the Press Banner on April 21, 2023. The Epoch Times spoke with the boy, his family, and their attorney in July.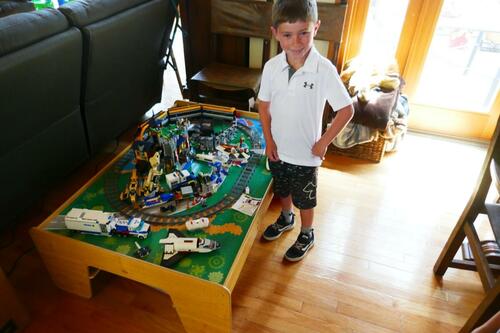 Refusing to Wear a Mask
It all started in September 2021 when at times he refused to wear a mask in school and did not consent to getting tested for COVID-19 weekly.
"I did not like this big gigantic thing up my nose," said H.N.
From September 2021 to June 2022, H.N. and his father informed the school principal multiple times that they did not consent to "experimental medical products like masking or COVID injections."
H.N. stated that he does not like to wear a mask because the virus travels through the mask anyway, he cannot breathe well in the mask, he cannot see the facial expressions of his teachers and classmates when they wear masks, and there is a chance of bacteria getting trapped in the mask. In addition, he said that proper ventilation is superior to masks according to multiple studies.
But that was not enough, and he continued to be disciplined for not complying with school regulations.
The complaint mentions nine separate incidents in which H.N. refused to wear a mask and subsequently was isolated in a classroom by himself with a substitute teacher, taken to the principal's office, or taken to classroom 34, which was used for storage at the time.
Another incident included in the complaint took place on Jan. 11, 2022, when H.N. was allegedly harassed for not wanting to use hand sanitizer. H.N. says that after he told the teachers that hand washing with soap is more effective, he was sent to Nurse Selena Treuge, who allowed him to wash his hands as a one-time exception.
The next day, Jan. 12, the same incident was repeated. This time H.N. showed his teacher, Ms. Gelter, and his nurse a CDC report indicating that hand washing is more effective than hand sanitizer. He was again allowed to wash his hands as an exception.
Read more here...
Loading...