---
Georgia Massage Parlor Massacre Suspect Says Wasn't Race-Related, Blames "Sex Addiction"
Update (1215ET): Just as we expected, given the increasing clamor of claims of increased violence against Asian Americans (and the narrative need to pin this to 'white supremacists' rather than the mostly black - that we have seen - assailants that have been charged or 'caught on tape' in these attacks), last night's killing spree at 3 mostly-Asian-run massage parlors in Atlanta triggered race-based outrage (white suspect, 8 dead young Asian women).
Authorities have stated that Robert Aaron Long, 21, of Woodstock, said the shooting spree was connected to his "addiction to sex," and not racially motivated.
The Epoch Times' Jack Philips reports that Cherokee County Sheriff Frank Reynolds told reporters that Long was apparently a frequent visitor at the massage parlors prior to his shooting spree.
"The suspect has been interviewed, which indicated he has some issues, potentially sexual addiction. He may have frequented some of these places in the past," he said, adding that allegedly, the gunman sought to "eliminate the temptation" by committing acts of violence against them.

Reynolds added that "the indicators right now are it may not be. It may be targets of opportunity. Again, we believe that he frequented these places in the past and maybe have been lashing out."
Atlanta Police Chief Rodney Bryant also said that officers "are just not there yet" about whether the shooting was racially motivated.
Without elaborating on the details, Atlanta Mayor Keisha Bottoms added that it appeared Long was on his way to Florida to shoot up "some type of porn industry," before deputies arrested him.
"He does claim that it was not racially motivated," Capt. Jay Baker of the sheriff's office elaborated in saying to reporters, adding that the investigation is ongoing.
But none of that stopped Chuck Schumer opining on it being a hate crime...
Atlanta was shocked last night by a series of shootings leaving 8 people dead—6 of Asian descent

We can't lose our vigilance against the forces of hate, bigotry, discrimination—We must #StopAsianHate

And we must move forward on legislation to help stop the gun violence epidemic

— Chuck Schumer (@SenSchumer) March 17, 2021
Never let a crisis go to waste eh, Chucky?
*  *  *
After an hours long manhunt, a 21-year-old man has been captured in southwest Georgia, hours after eight people were killed in shootings at three Atlanta-area massage parlors...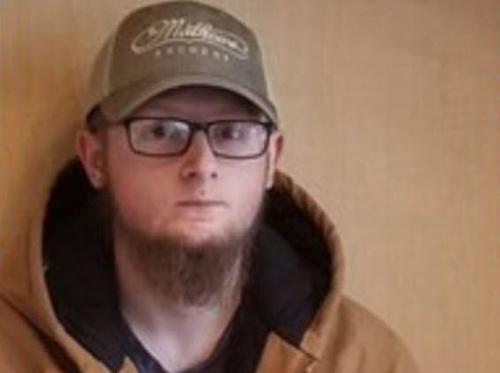 Cherokee County Sheriff's Office spokesman Capt. Jay Baker said the suspect, Robert Aaron Long, of Woodstock, was taken into custody in Crisp County, about 150 miles (240 kilometers) south of Atlanta.
The eight women were shot dead in three separate incidents at two spas and a massage parlor in and around Atlanta.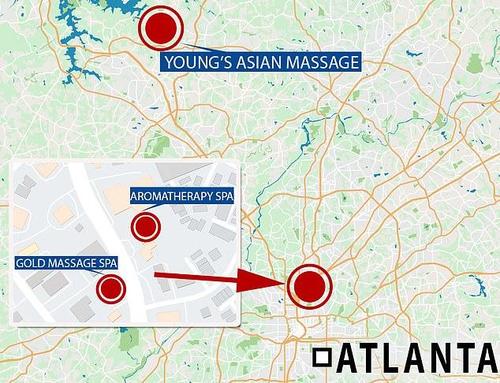 Around 5 p.m., five people were shot (4 dead, 1 wounded) at Young's Asian Massage Parlor in Acworth, about 30 miles (50 kilometers) north of Atlanta, Cherokee County Sheriff's Office spokesman Capt. Jay Baker said.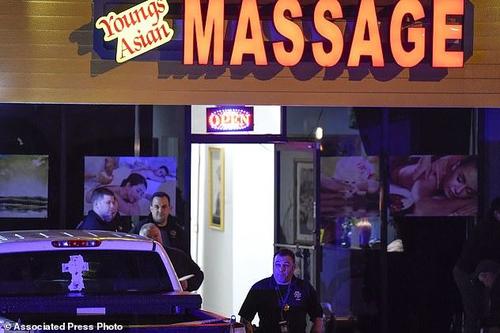 From there, The Daily Mail reports that it's believed Long drove more than 30 miles where a further two shootings occurred in northeast of the city in the suburb of Woodland Hills.
Atlanta police officers responding to a call of a robbery in progress at Gold Spa around 5:50 p.m. found three women dead from apparent gunshot wounds, police said.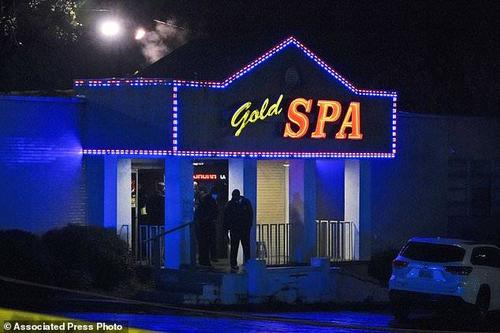 While on the scene at Gold Spa, cops reportedly received a second call from the Aromatherapy Spa directly across the street and found one woman had been shot and killed there as well.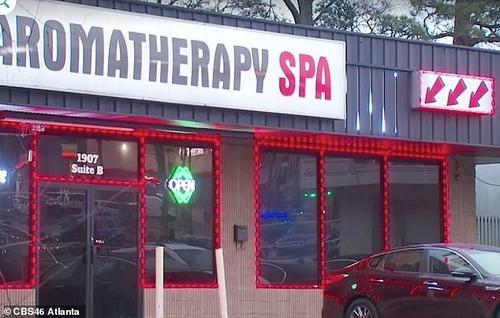 While authorities were not immediately releasing the gender or race of the victims, Atlanta Police Chief Rodney Bryant said all victims were female and "it appears that they may be Asian."