---
8 Killed, 7 Wounded In Mass Shooting At Texas Mall - Cop Kills Gunman
A gunman in tactical gear exited his sedan in the parking lot of an Allen, Texas shopping outlet Saturday and started shooting at everyone in sight, killing eight people and wounding seven more. The wounded range in age from 5 to 61. A police officer who was already in the vicinity on another call shot and killed the murderer before he could take more lives. 
The shooting began shortly after 3:30 pm local time in the northeastern suburb of Dallas. Dashcam apparently taken by a civilian captured the shooter parking in the middle of a lane, exiting his car outside an H&M store and opening fire: 
Dash cam footage shows the Allen, Texas shooter as he exits his car and starts shooting. The shooter is dead as well as many others, including children pic.twitter.com/fElCHO2XUo

— • ᗰISᑕᕼIᗴᖴ ™ • (@4Mischief) May 7, 2023
The shooter was stopped by a "good guy with a gun." The video will make some wonder if the shooter could have been stopped sooner by a good guy or gal with a 5,000-pound pickup truck complete with a brush-guard battering ram. As yet, there's no telling if there was anyone else in the pickup truck who may have been put at grave risk if the driver had failed in an attempt to run the shooter over. 
BREAKING: Active shooter reported at Allen Premium Outlet Mall in Allen, Texas; several injuries being reported pic.twitter.com/4c1r0KfQ4p

— Intel Point Alert (@IntelPointAlert) May 6, 2023
Video is also circulating that purportedly shows the dead gunman lying in a large pool of his own blood outside a Fatburger restaurant at the outlet. An AR-pattern rifle lays near him, and his tactical vest is laden with extra magazines: 
The man who did the shooting today at Allen Texas Outlets

pic.twitter.com/WX2siLe04E

— Gamer bro (@jordank73109555) May 7, 2023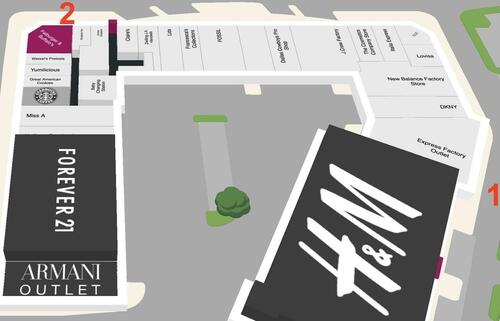 Police haven't released details about those killed, but graphic video shows approximately five of the murdered innocents -- including at least one very young child -- piled atop each other after they were gunned down. When the shooting began, they were vulnerably located against a long, door-less stretch of the outlet's exterior wall.     
Censored video of the main scene at the Allen Premium Outlets shopping mall in Dallas, Texas, which shows a number of dead children piled on top of each other with what looks like an adult male wearing glasses. This video is likely right after the shooting taken place. pic.twitter.com/2c0moMmAEe

— Global Affairs (@OurEarthAffairs) May 6, 2023
🚨#UPDATE: Video from Fox 4 shows multiple people being evacuated being walked by approximately 4 bodies covered in blood in white sheets outside of H&M following the active shooter that took place a while ago at Allen outlets mall pic.twitter.com/CBklCmSQrJ

— R A W S A L E R T S (@rawsalerts) May 6, 2023
Police have yet to name the killer. Authorities searched a home in Northeast Dallas where the suspected shooter lived with his parents. Quoting police sources, WFAA reports the shooter is a man in his 30s. Neighbors say he frequently wore a security uniform or gothic attire, wasn't talkative and exhibited unusual behavior. Investigators on the scene asked for a translator to assist with their questioning.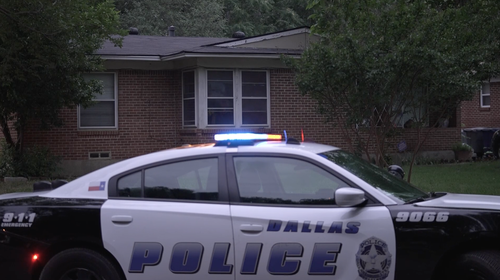 In another Dallas suburb -- Frisco -- Stonebriar Mall was evacuated Saturday after reports of gunfire. It hasn't yet been confirmed if any shots were indeed fired there. Police believe the Allen shooter acted alone.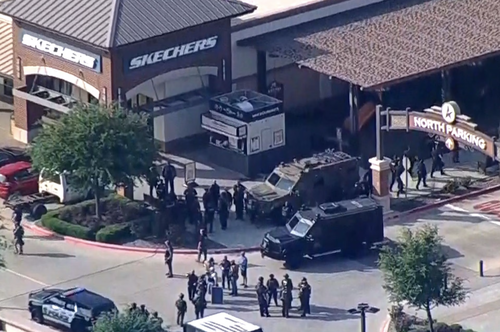 Allen Premium Outlets is owned by Simon Property Group, which prohibits weapons of any kind at their centers. In July, a man who opened fire with a rifle at another Simon-owned mall in Indiana was promptly killed by a 22-year-old citizen carrying a pistol -- contrary to Simon's rules. 
Developing story...
Loading...